The Pipe Organs of Alaska
This is an effort to acquaint readers/viewers with the "King of Instruments" located throughout the State of Alaska.
As pictures and information on Alaska's Pipe Organs become available, they will be added to this page.
---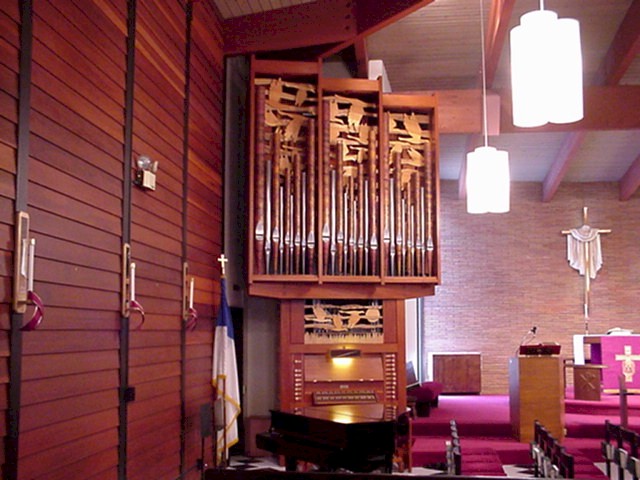 The Kenneth Jones Tracker Organ at St Mark Lutheran Church in Anchorage, Alaska
---
The information contained in the links below is based on the pamphlet
"Pipe Organs In Alaska - 1991"
compiled by Laceta Setera and Marcia Stratman of the
Anchorage Chapter
of the
American Guild of Organists.
With generous assistance from Caroline Valentine, organist at St Mark Lutheran, Anchorage
Please send updates/changes to this information to Bob Schmidt.
Anchorage
St. Mark Lutheran Church - Kenneth Jones Tracker
St. Mark Lutheran Church - Roy Helms Portativ
University of Alaska, Anchorage, Recital Hall
Chugiak
Fairbanks
University of Alaska, Fairbanks
Ft. Greely Post Chapel
First Methodist Church
Petersburg
Petersburg Lutheran Church
Sitka
Sitka Lutheran Church: the 1844 Kessler Organ
(this link will take you to Sitka Lutheran Church's Homepage - follow the "History" link from that point)
St. Peter's by-the-Sea Episcopal Church
Juneau
Ketchikan