The Fritts Post Chapel Organ
at
Fort Richardson, (Anchorage), Alaska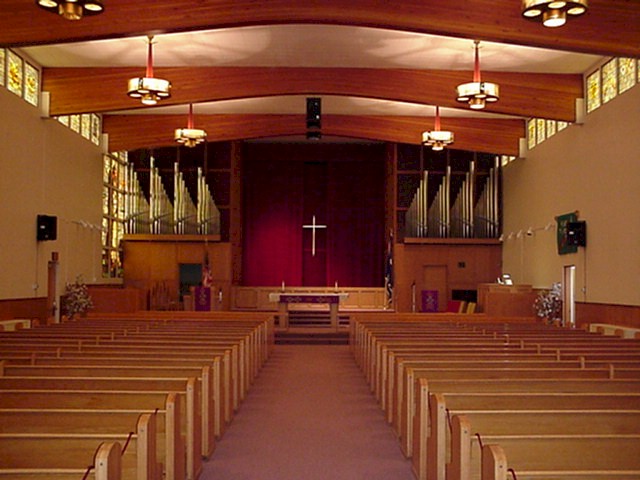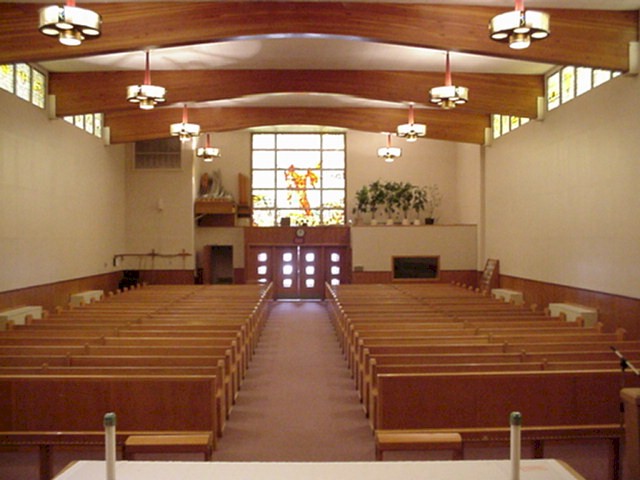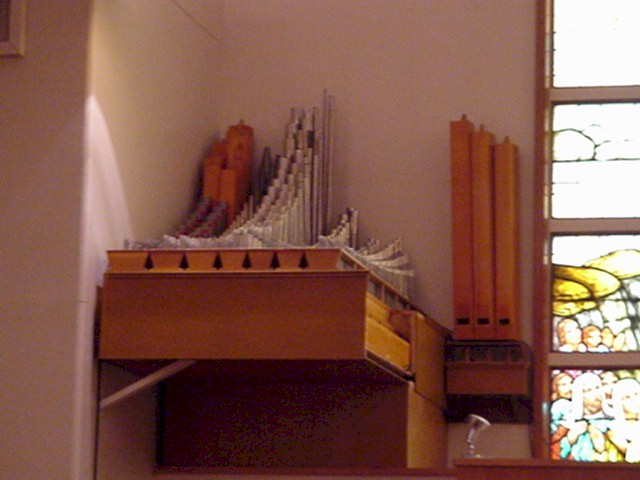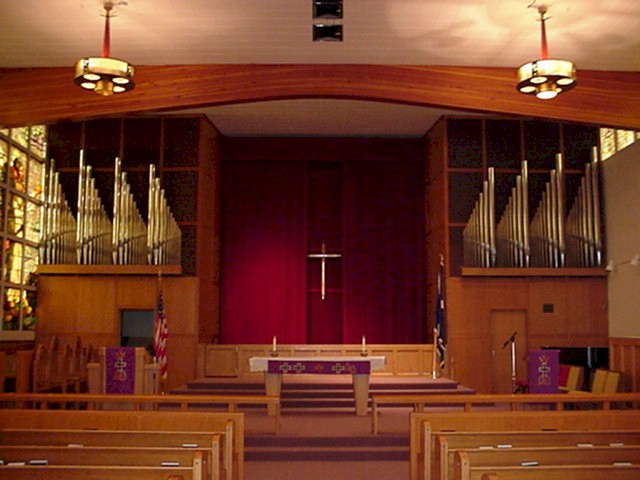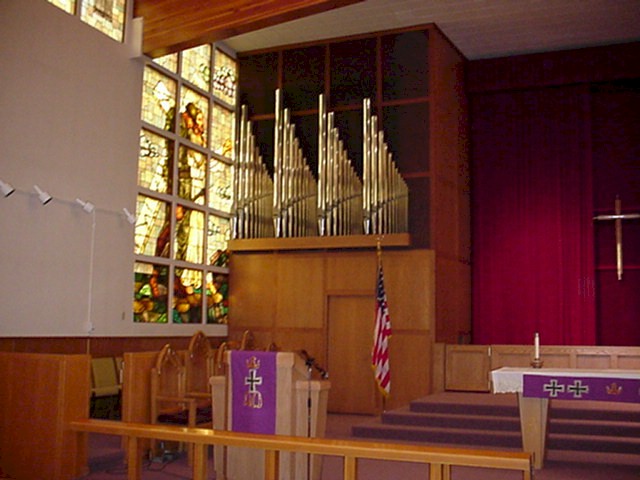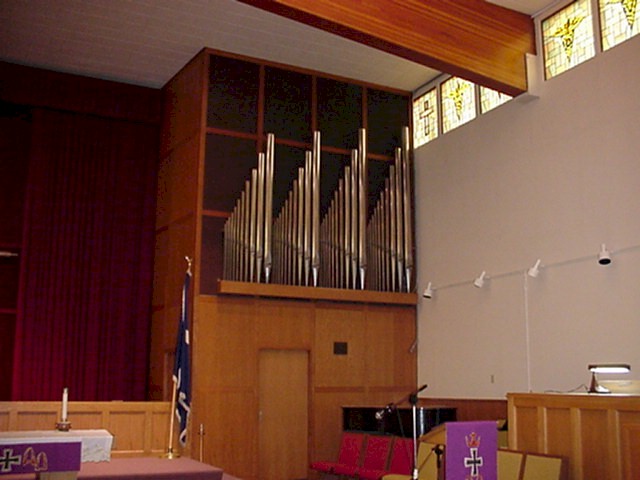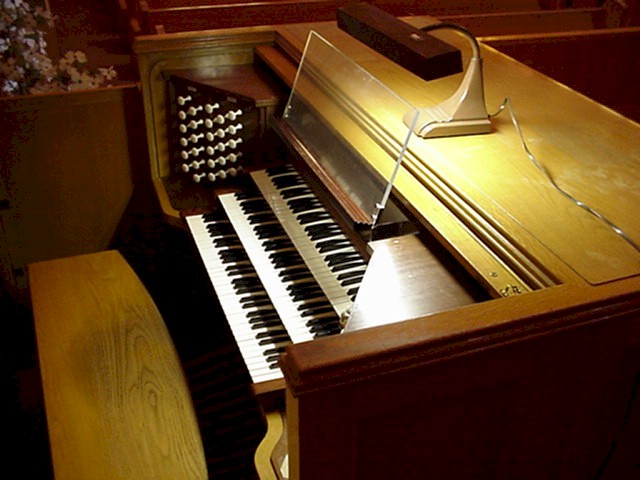 Click here to be taken back to the "Pipe Organs of Alaska"
The Fort Richardson Post Chapel contains all the standard couplers, and conforms to the standards as set forth by the American Guild of Organists. The wind pressure is 3 1/2 in., supplied by two, two hp motors. Shipping weight for the complete organ was 17,000 lbs.
This organ was originally designed by the Alaska Music Supply Company of Juneau, Alaska, and more recently revised and added to by the Fritts Organ Builders, Tacoma, Washington.
The console of the organ has three manuals. The upper connects with the Swell division to the left of the chancel. The center manual connects with the Great pipework to the right of the chancel, and the lower keyboard operates the Positiv in the rear of the chapel. There are 2,435 pipes and 21 chimes. The pipes of the Great and Positiv speak directly into the Sanctuary, being primarily for congregational usage. The Swell Organ is under expression, and is used to accompany the choirs and for the quieter portions of the service. The largest pipes are 16 feet long and are mitered to 14 1/2 feet to fit into the chambers. These pipes are of metal or wood, depending on the sound produced, and weigh up to 100 lbs. each. The smallest pipes have a speaking length of less than 1/2 inch, and provide the higher pitches of the organ.
This organ was custom designed for this chapel. The console and the pipe chambers are finished in golden oak to match the existing woodwork. The organ was presented to Fort Richardson by the Post Commander on 24 December, 1961. It sustained minor damage in the 1964 earthquake.
Specifications: (to be added)