The Mark Johnson Memorial Tracker Organ
at
Our Redeemer Lutheran Church
Chugiak, Alaska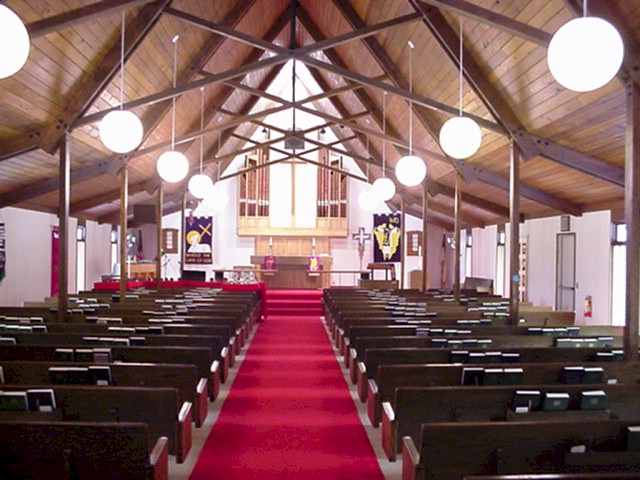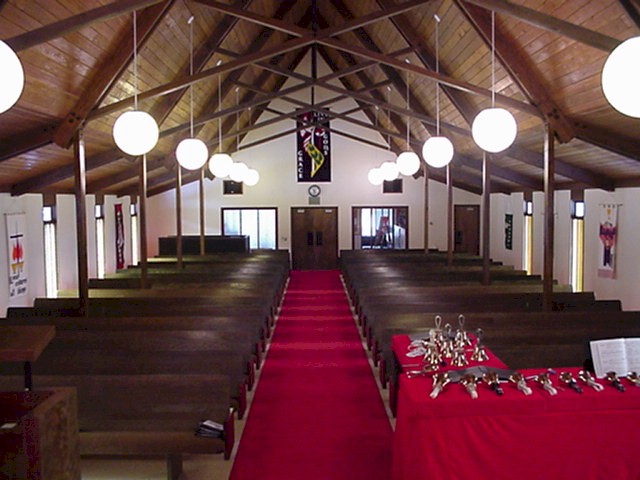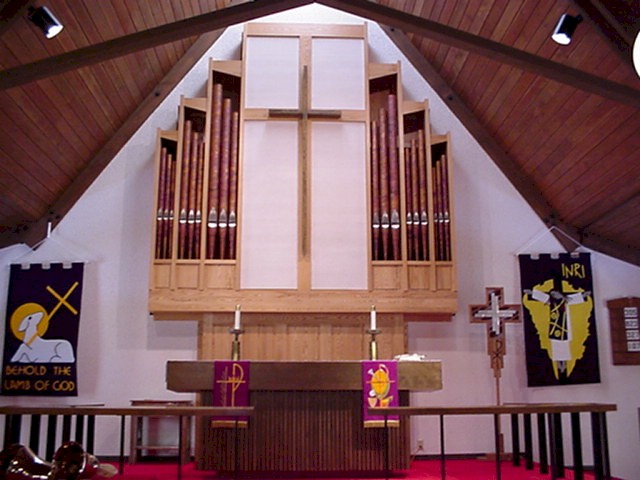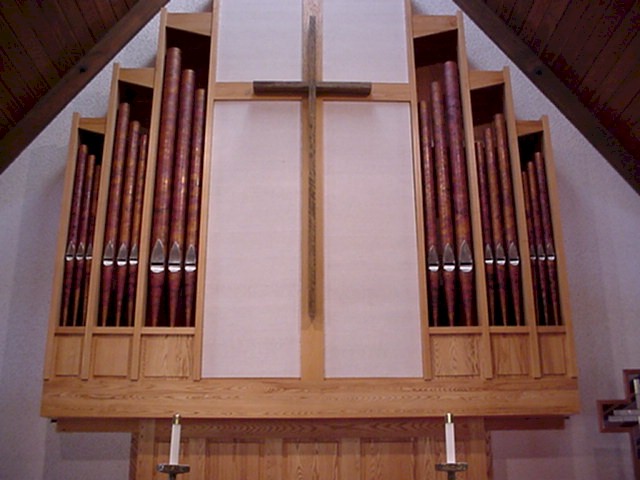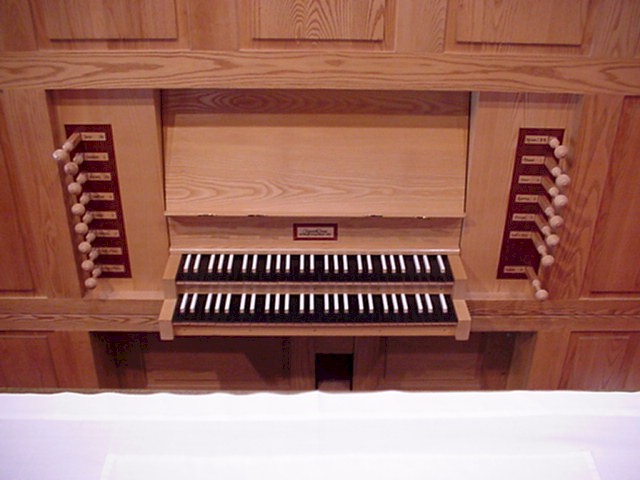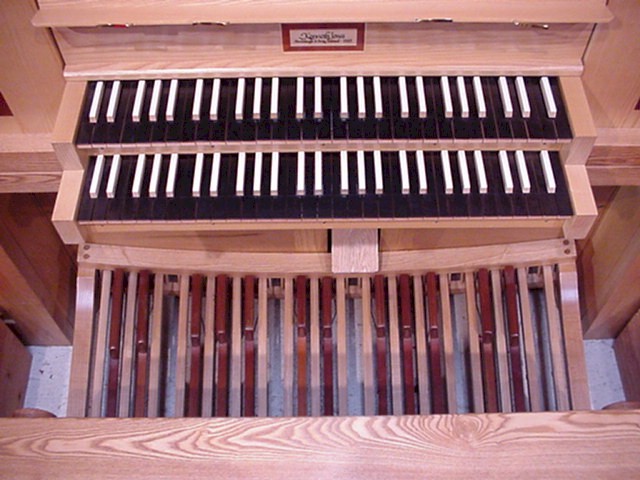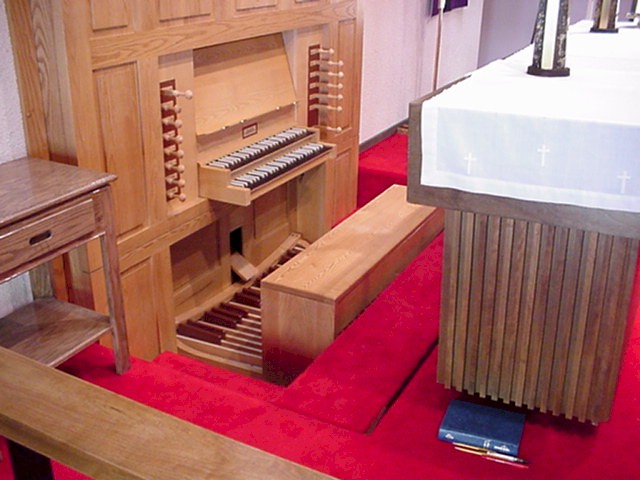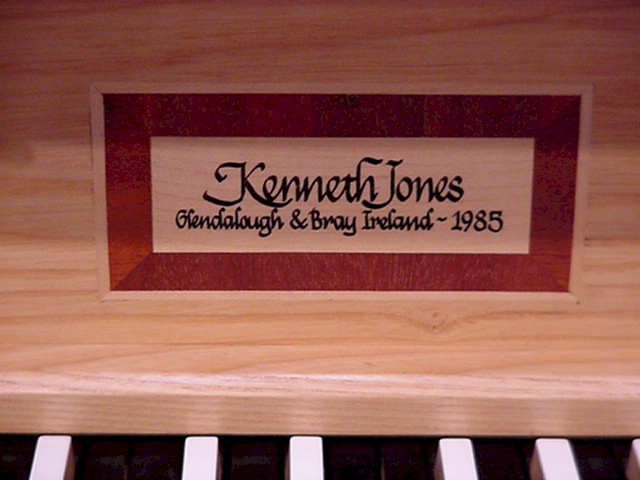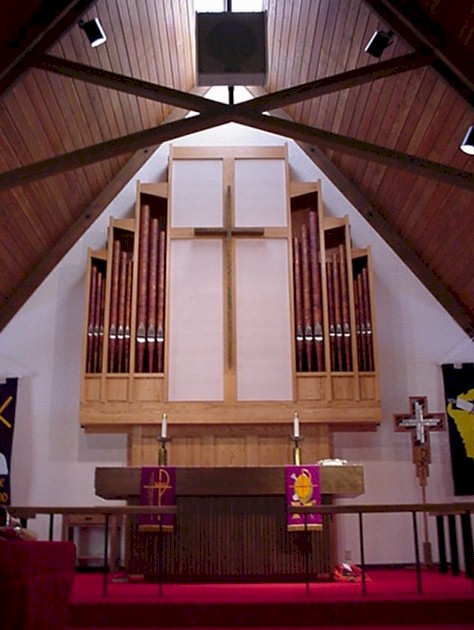 Click her to be taken to Our Redeemer Lutheran Church's website
Click here to be taken back to "Pipe Organs of Alaska"
In the early 1980's, Our Redeemer Lutheran Church formed an organ committee to look into the selection and purchase of a new instrument. Grace Miller chaired this committee and, after researching several builders, they decided on Kenneth Jones of Bray, Ireland, as the builder.
On November 9, 1980, 18 year old Mark Johnson was accidentally killed in a hunting accident. Eric, Linda, and Wade Johnson donated the organ as a gift to the church and community in his memory. The organ was shipped in August of 1985 and Kenneth Jones came to Chugiak to over see the final installation and voicing. It was dedicated on September 8, 1985, with Grace Miller and former organists Jean Whitney and Maude Pemberton playing the morning service. Marie Matetich played the dedicatory recital that afternoon.
The organ is the second tracker-action organ installed in Alaska by Kenneth Jones. It is the most northerly tracker-action pipe organ in North America and stands at the front of the church in a specially designed case of American white ash with a display of the brass pipes of the Principal 8' of dark flamed copper. The two manuals have natural keys made of cherry wood and capped with ebony, while the sharps are maple covered with an ivory look.
The organ has key-tensioned of of suspended tracker action, mechanical stop-action and slider windchests designed on classical principles. The specification is designed for versatility with the swell organ under expression. The voicing is deliberately warm, even romantic, to suit the intimate nature of the sanctuary. There are 12 speaking stops and 710 pipes.
Specifications:
Great Organ:
8' Principal
8' Rohrflute
4' Octave
2' Fifteenth
Mixture III-IV ranks
Swell Organ:
8' Salicional
8' Gedeckt
4' Coppelflute
2 2/3' Nazard
2' Gemshorn
1 3/5' Tierce
Pedal Organ:
16' Subbass
Couplers:
Swell to Great
Swell to Pedal
Great to Pedal