St Mary's Episcopal Church,
Anchorage, Alaska
Kenneth Jones Organ - 1986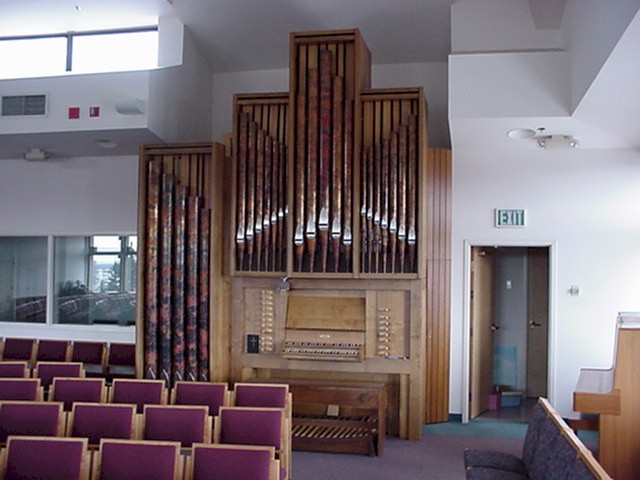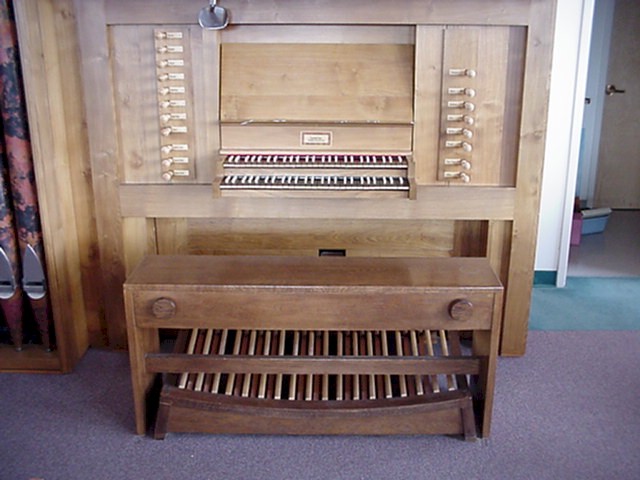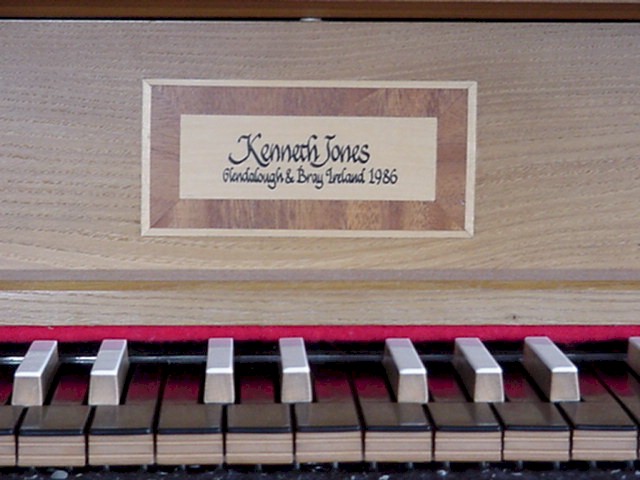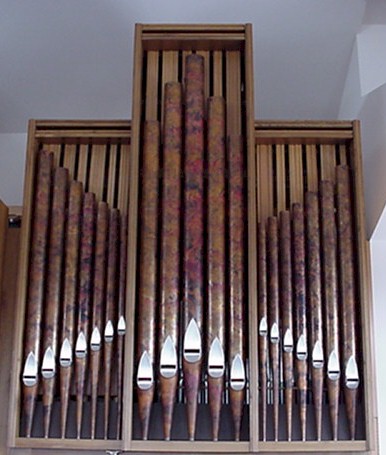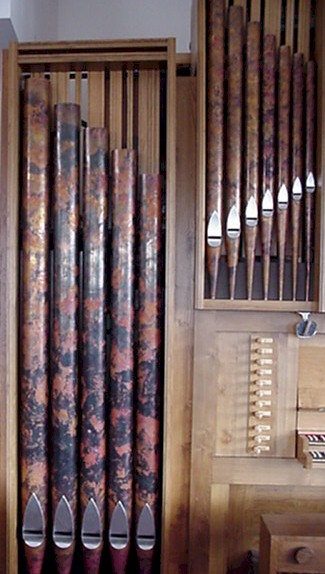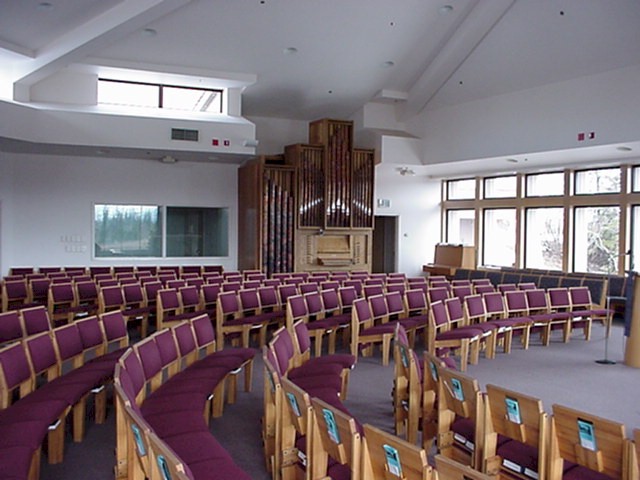 This organ, designed and built by Kenneth Jones of Kenneth Jones Pipe Organs Ltd. of Bray, Ireland, was contracted in 1985. The dedicatory recital took place on 14 September, 1986, and featured James Welch of Santa Barbara, California, as recitalist.
St Mary's Episcopal Church is located on the Southwest corner of Lake Otis Parkway and Tudor Road in Anchorage. A spectacular view of the Chugach Mountains can be enjoyed through the sanctuary windows to the right in the photo above.
St Mary's Episcopal Church's webpage may be seen at http://www.corecom.net/~stmarys/.
Specifications:
Great
8' Principal
8' Rohrflute
4' Octave
2' Nachthorn
Mixture II, III
Swell
8' Gedeckt
8' Viola Dulce
8' Voix Celeste
4' Waldflute
2' Principal
1 1/3' Larigot
1' Doublette
Tremulant
Pedal
16' Subbass
8' Bass Flue
Couplers
Swell to Great
Swell to Pedal
Great to Pedal
56 keys per manual, black with white accidentals
Tracker Action