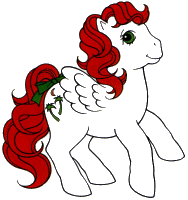 Ready to become a beauty again......Follow the guide to find out the latest in pony body helpers
As with any of my directions please be carful not to injure yourself. Read all product information and directions for use before starting any project. Keep product and equipment away from children. Any tips located in this site are for adult use and anyone using my tips is solely reliable for use and injuries. I will not be responsible for improper use or damges incurred through the tips I have given.
I do use all of these tips before I post them. I have detailed as much for you to know any cutions or warnings. Please try any tips on ponies you aren't worried about or have MANY multiples of. Please read ALL of the directions before beginning any project. You may make a mistake or two the first times you try some of the harder tips but that is the nature of repairs or customizing.
I am still trying to collect directions for how to remove and repair the inside mechanisms for ponies
---
Removing the Head for Peek-a-Boo Baby Ponies
---
Removing the Head for Standard Ponies
---
Replacing the tail and resetting the head
---
Brush 'n' grow repairs
---