Sail-Away's Completed Sets
These are the sets I have completed so far. I have others but have not taken the photo's yet.
Year Two Earth Ponies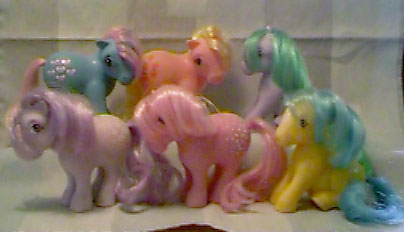 Top Row: Bow Tie, Apple Jack, Sea Shell
Botom Row: CC Blossom, CC Cotton Candy, Bubbles
---
Year Two Unicorns and Pegasi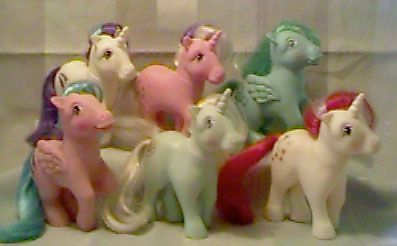 Top Row: Glory, Twilight, Medley
Bottom Row: Fire Fly, Sun Beam, Moondancer
---
Year Two Rainbow Ponies
---
Year 4 Party Gift Pack*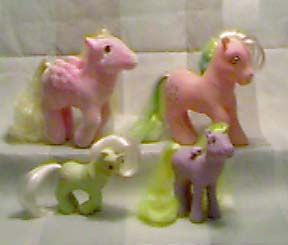 Top Row: Best Wishes,Party Time
Bottom Row: Baby Frosting, Yum Yum
*Note: Also in this set is a Baby Sea Pony, but as I do not collect those I have traded her away.
---
Year 6 Summer Wing Ponies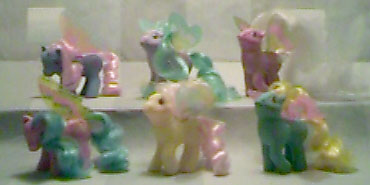 Top Row: Glow, High Flier, Lady Flutter
Bottom Row: Sky Dancer, Little Flitter, Buzzer
---
Year 7 Loving Families
---
Year 7 Twice As Fancy Sundance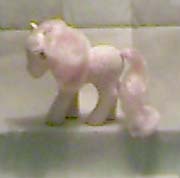 Twice As Fancy Sundance
---
Year 7 Individual Ponies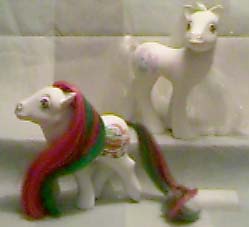 Top Row: Pony Bride
Bottom Row: Merry Treat
---
Year 7 Sparkle Ponies <store bought>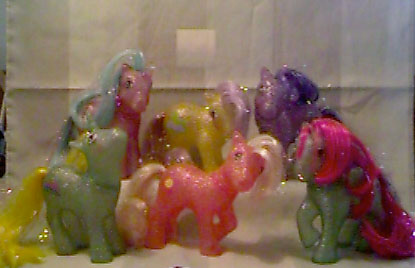 Top Row: Star Dancer, Napper, Twinkler
Botton Row: Star Hopper, Sun Spot, Sky Rocket
---
Year 8 Tropical Ponies :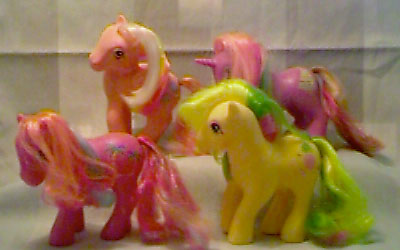 Top Row: Sea Breeze, Hula Hula
Bottom Row: Tootie Tails, Pina Colada
---
Year 8 Rainbow Curl Ponies
---
Year 8 Sparkle Babies
---
Year 9 Baby Ballerina Ponies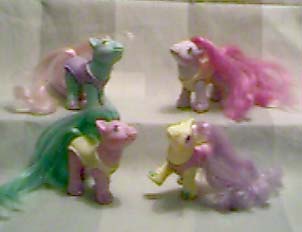 Top Row: Tippy Toes, Sweet Steps
Bottom Row: Soft Steps, Toe Dancer
---
Year 9 Rockin Beat Ponies
---
Year 9 Baby Rainbow Ponies
---
Year 9 Princess Ponies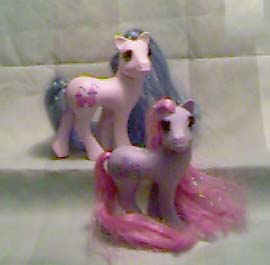 Top Row: Royal Pink
Bottom Row: Royal Purple
---
Year 10 Colour Swirl Ponies
---