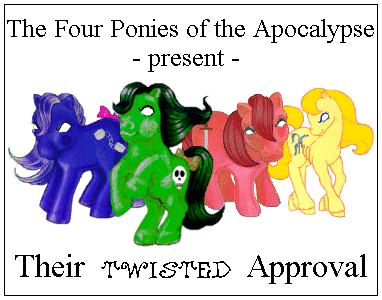 My Little Pony Cafe
We are so proud to say we are now an AWARD WINNING CAFE!!!!! Thanks,LM~
You have now entered the MLP cafe. We serve the best in ponies. Our menu is light and still in the making but please, if you have requests let us know - we may be able to make something up.....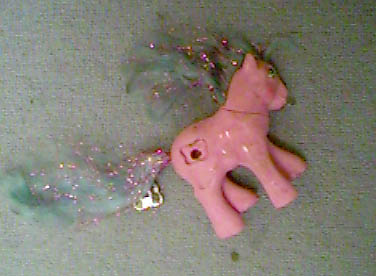 We only use the freshest meats.......like road kill here.......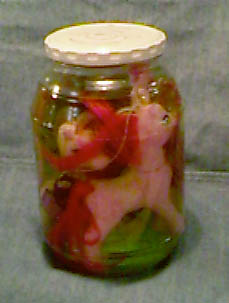 For a tasty side try some of our New Pickled Ponies
A real winner with the older ponies,
our new pickles come in handy to beat that
bitter taste left over by Has-bro......

I am a proud suporter of the H.O.O.F. and H.O.R.N. petition click on the shadows to learn more.
Tired of the same old meal?
Try our Pony Kabobs a real pleaser even to the youngest of pony lovers.....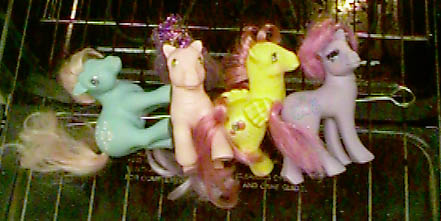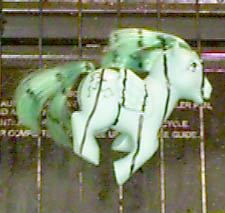 On the lighter side, Try our grilled medley.
Always a treat, slowly grilled to
perfection.
Coming soon:
Steamed Baby Sea Ponies
Pony Sundaes
Pony Tossed Salad
and Our Famous "ranch" dressing