Iditarod dogs and crowds downtown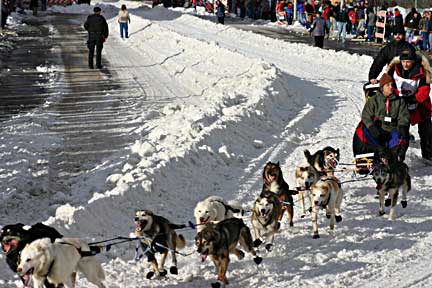 A musher takes his team around the first turn in the Saturday start in Anchorage. Snow bermsand roped off sidewalks separate the teams from spectators as they go from Fourth Avenue onto Cordova Street. This early in the race, the musher has an assistant riding behind him and a paying passenger on the sled. He and his dogs will take to the trail alone in the Sunday restart of the race.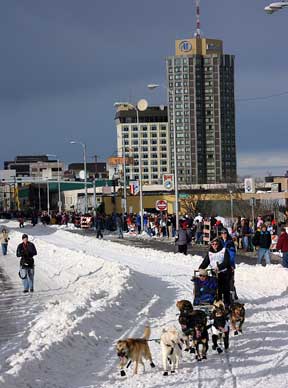 Another musher takes the turn. The highest building visible in the background is a hotel.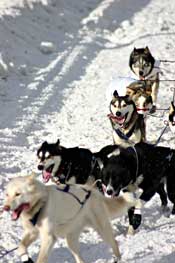 The urban start of a wilderness race