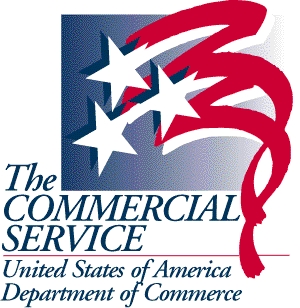 Alaska Export Assistance Center
U.S. Department of Commerce
Commercial Service of the United States

550 West 7th Avenue, Suite 1770
Anchorage, AK 99501
ph) 907-271-6237
fax) 907-271-6242
OUR OPERATIONS
The Alaska Export Assistance Center helps companies increase sales and market share around the world.
Our commitment is to:
-Promote the export of goods and services from Alaska
- Maintain job security, and create jobs
-Protect and advocate for Alaskan business interests abroad
-Assist Alaskan firms in realizing their export potential by providing expert counseling and advice, information on overseas markets, international contacts, and trade promotion vehicles
-Support the export promotion efforts of other public and private organizations creating, through partnership, a full-service export development infrastructure.

The U.S. Commercial Service recognizes that exporting is a critical part of ensuring a healthy future for the U.S. economy and American jobs. To that end, the Alaska Export Assistance Center, champions the interests of Alaskan companies around the world, particularly small and medium-sized firms. Our proximity to the Russian Far East and countries of the Pacific Rim make Alaska the perfect gateway to trade in those regions.
OUR GLOBAL NETWORK
The U.S. Commercial Service is conveniently located where you are and where you want to go--in offices throughout the United States and in more than 134 markets abroad. Our domestic and international offices are directly linked through an integrated worldwide communications and information network, which offers a unique and seamless service to exporters.
ALL WE NEED IS YOU!
See what the U.S Commercial Service has to offer and why you can look to us as your international business advisor, your advocate, your partner in export success. Look for information on the various programs offered by the Alaska Export Assistance Center and related agencies for international marketing and trade finance. Discover the special packages for overseas trade shows and missions led by trained and experienced trade counselors.

Send us an e-mail defining your objectives and the challenges you are encountering.