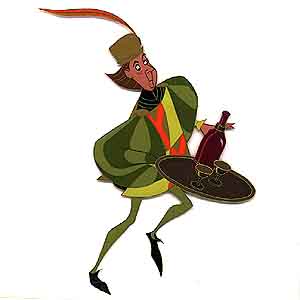 Hand-inked Production cel of Lackey, Sleeping Beauty, 1959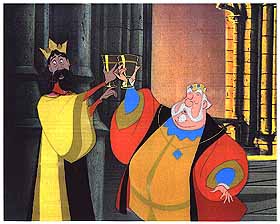 Two cel setup lithographic background,
King Stefan and King Hubert
Sleeping Beauty, 1959


Publicity Cels - a cel created for media, print advertising and other other display purposes. Publicity cels, which may or may not have been photographed, were typically given to out to promote a current release for feature animation. They were created utilizing the same methods as production cels described above.



Key Master Setup - this term refers to the complete grouping of production cels (character & special effects), overlays, underlays and backgrounds that are needed to complete a camera shot. All the elements that appear in the final version of the film are referred to as a matching setup and typically one cel level will be referenced to another or the background. This is the rarest form of animation art and the most sought after by collectors.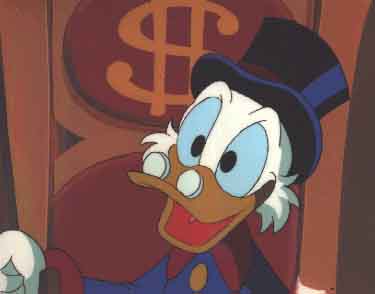 Key master setup,
Scrooge McDuck
Ducktales, circa 1980's.