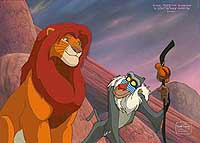 Simba & Rafiki Key Master Setup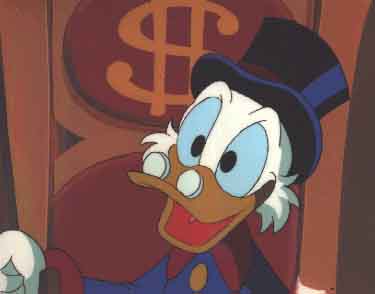 Scrooge Key Master Setup

All information, written, coded and contained at and displayed, viewed or downloaded from the Internet site identified by the URL www.alaska.net/~animate which is operated by The Animation Artshop, including all subdirectories and the documents contained within, is and shall remain copyrighted by The Animation Artshop, and/or The Walt Disney Company.

This URL site is in no way owned by or affiliated with the Walt Disney Company or any of its subsidiaries. All artwork images of Mickey Mouse, Donald Duck, Goofy and other related characters are proprietary material owned and copyrighted by the Walt Disney Company. All images advertised on these documents are representative of actual artwork that is owned by The Animation Artshop and is intended to be sold.

No material from www.alaska.net/~animate or any Web site owned or operated, licensed or controlled by The Animation Artshop may be copied, reproduced, republished, uploaded, posted, transmitted or distributed in any way, without the written prior approval of The Animation Artshop.