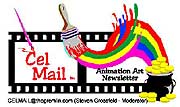 Celmail is a weekly animation art collector's newletter moderated by Steve Grossfield of Gremlin Animation. It is informative and fun! Subscribe Today!
Check out Past Issues!
March 25, 2001
March 18, 2001
March 9, 2001
March 2, 2001
February 18, 2001
February 4, 2001
January 28, 2001
January 21, 2001
January 14, 2001
January 8, 2001
January 01, 2001


Dare to find the lost empire?

Disney's latest animated feature will open in theaters on June 15. It looks to be an exciting almost sci-fi fantasy based upon historical myths that date back to the time of the ancients greeks. Check out Disney's website that provides some mystique and interactive fun before being able to enjoy the film.

Recently Disney has been teasing with a new trailer. You can download it here!

has been a collectible item since the days of the film genre's early creation. But collecting production art really started to take shape as a collectible hobby with the success of Snow White when Guthrie Courvoisier approached Walt Disney in the late 1930's about the possibility of selling production art from the first animated feature. From 1937 to 1946, Courvoisier sold original production artwork for just a few dollars to up to $50 for more elaborate pieces that included original production backgrounds. Today, these animation treasure garner high prices at auction and very rare. The animation community is very thankful to Courvoisier for his vision, as we might not have had any artwork from this period.

Shortly after Disney's agreement with Courvoisier came to an end, Disney continued to sell animation artwork through its theme park location in Disneyland called the Art Corner. This fantasyland store opened with the park in 1955 and continued well into the 60's. Artwork from the 50's and 60's produced for feature and television animation was sold for just a few dollars as a mere trinket or souvenir for a visit to Disneyland. Today these cels are characterized with lithographic backgrounds, often from films that didn't necessarily match (but looked good for resale) and with cream colored matts and gold stickers desribing where the item was purchased. These cel setups today fetch much higher prices depending on the character and subject matter.

As the Disney theme-park empire expanded with the addition of Walt Disney World, Tokyo Disneyland and Paris Disneyland, so did the number of outlets where disney fans could find production artwork. Today there are several key locations where collectors can find first run artwork from feature films and television. However, Disney knows the collector value of its artwork and typically charges anywhere from 50-100% of what collectors will get by purchasing art on the secondary market. Artwork that is sold today is naturally from only contemporary works as vintage art either no longer exists or has been archived by Disney for research and development of future works. What is become interesting of late is that contemporary feature film animation art is actually rarer than artwork from some vintage periods. With the Disney studio releasing less backgrounds for sale at auction and advent of digital processes for painting cels and even backgrounds, production will eventually become harder to get and find if non-existent.

Developing good relationships with secondary market galleries/dealers, one can often times better find better values and a connection to other collectors who may have similar interests. For a collector, this can be particularly helpful when trying to locate a specific one-of-a-kind piece.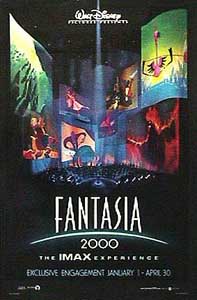 June 16, 2000
Now being release nationally for a limited time on regular movie screens everywhere!


&nbsp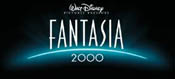 This past June Sotheby's hosted Disney's latest animation art auction featuring production art from Tarzan and Fantasia 2000 . &nbsp Here you can discover the auction online with results and photos that talk about the event!


Don Hahn to Speak!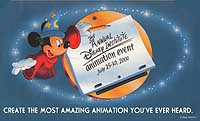 The Disney Institute is hosting its 4th Annual Animation Event from July 24th to July 29th, 2001. This year's program will feature Jeff Kurtti, author of The Art Of Mulan and Atlantis: The Journal of Milo Thatch as well as Don Hahn, producer of Atlantis: The Lost Empire and Lion King.

If you're interested in the event, please call the Disney Institute reservation desk at 407-827-4455. The cost for the event is $1,399 per person, double occupancy, which includes: 6-day/5-night bungalow accommodations; animation workshops, team production experience, and a copy of the team animated film; visiting artist presentations; welcome reception, daily lunches, and wrap party; and access to Disney Institute fitness center.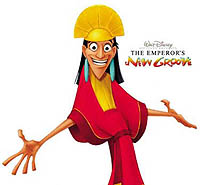 Get your copy of the Disney's latest the Emperor's New Groove! A special collector's edition is loaded full of animation extras that any collector will love. You can pre-order your copy today!

&nbsp &nbsp &nbsp &nbsp


Now available on Video!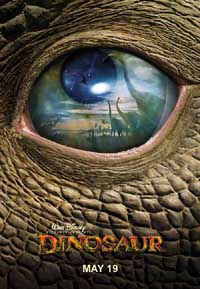 Order a copy of the collector's edition on DVD! A special edition set that includes extras for animation buffs is available!