"If a nation expects to be ignorant and free,
in a state of civilization, it expects what
never was and never will be."
Thomas Jefferson
---
Alaska and our heritage...

I am pleased to share information about myself, my family and home state with you. My family's roots go back as far as we can trace Alaska's history to the Aleuts and Alutiiqs who inhabited Kodiak and Afognak Islands and other coastal areas of southcentral Alaska.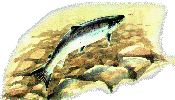 I grew up surrounded by extended family in Ninilchik, a coastal community on Cook Inlet in southcentral Alaska. We have harvested salmon for our livelihood for several generations. My brother, Wayne, has extended previous research on our family and published the information. You can link to his home page by clicking on his name.

My wife Carolyn was raised on a farm in Minnesota. She came to Alaska in 1973 and worked as a dental assistant. She had obtained her private pilot's license before we met in 1976. I work as a consulting engineer in Anchorage. Additionally, I have served in the Alaska Legislature since 1989.

Carolyn and I are raising three children.


---
I encourage you to look at the other pages on this site. The "links" page will take you to other informative sites. Stop back and visit often!

Alaska's Constitution has special meaning to me, especially because I studied it as a 7th and 8th grader when Alaska was a very young state. As a legislator I have had a hand in revising it through the authoring and approval of constitutional amendments. Our rights and duties as Alaskans are enumerated in this document. Every person, especially children in school, should learn about this constitution, as well as that of our nation.