About F ken Freedman
---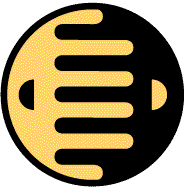 F ken Freedman Counseling is my private practice specializing in individual and couples counseling. I hold a Master of Fine Arts from Yale University, School of Drama, received in 1967; additionally I hold a Master of Arts in Counseling Psychology, received in August, 1998, Prescott College, AZ.
I am a Licensed Professional Counselor (LPC) in Alaska. I am a member of the Alaska Psychological Association (AK-PA) and the American Psychological Association (APA).
My practice is based on client centered therapy and I shape the course of counseling to the needs of each individual client.
I have researched and written numerous papers. I invite you to read and/or download them; and I welcome your comments.
© 1999 F ken Freedman Counseling - Phone: 907-566-1708 - Fax: 907-248-2421 - E-mail: fken@alaska.net