Welcome to my Alaskan picture page.
This page may take a little time to load but I hope the pictures are worth the wait.
I've lived in Alaska for 15 years now and am still awed by the beauty of it all.
The Mountains, lakes and how big the sky can seem.
Here are a few sights to share Alaska with you.
Enjoy.
Links follow below.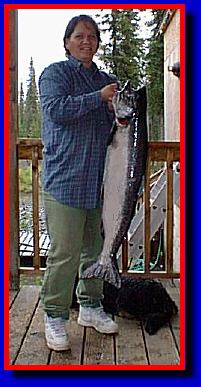 First King Salmon for us in 1998.
Twenty pound chinook caught in the Kasilof River by my wife, Tami.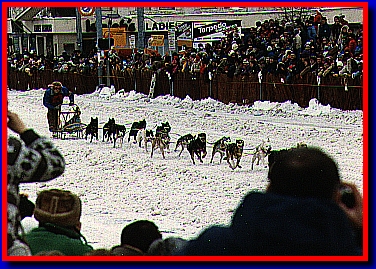 Dogsled team starting out in a race in downtown Anchorage.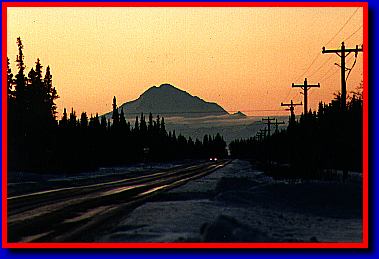 Redoubt Volcano from across Cook Inlet.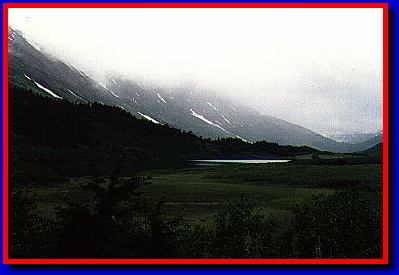 Alpine meadow on the Kenai Peninsula.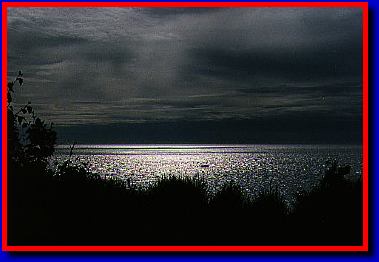 Looking west across Cook Inlet from the Kenai Peninsula.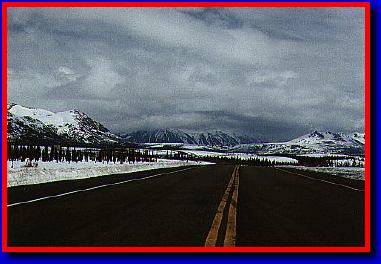 Parks Highway near Cantwell.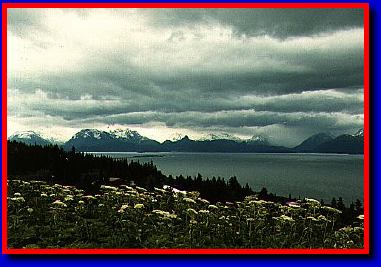 Kachemac Bay near Homer.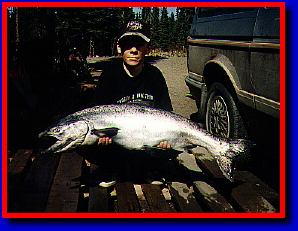 My oldest son, Timmy,with a 25 pound king salmon he caught.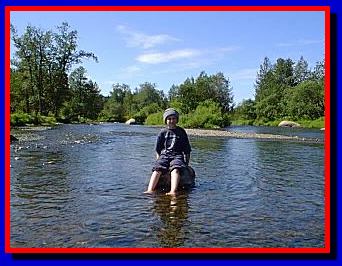 My middle son, Robby, enjoying a warm sunny day at the Anchor River.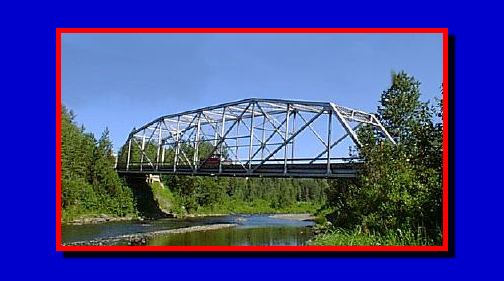 The old one lane bridge over the Anchor River.

Alaskan Links
Welcome to the University of Alaska Fairbanks
The school of the far north.
PolarNet
An ISP up in Fairbanks. Lots of local info.
Rudy's Alaska Fishing and Snowmobiling Page
Fishing Info.
The Anchorage Daily News
Great for starting fires during the winter.
The Kenai Canoe Trail -- The Other Boundary Waters!
A nice place to get away from it all.
Pier One Theatre
Better than Broadway.
Anchorage Fur Rendezvous
The BIG Alaskan winter carnival.
Iditarod Offical Site - Main Page
Anchorage to Nome.

Family & Friends Links
Nikki
My oldest daughter's site.

Do The Guest

Book Thing
Or send some electro-mail
davetami@alaska.net

| Hockey | Alaska | Dachshunds | Volkswagen | Kid's Stuff | Links |
| Home |
Back To Top

You are explorer #
Thanks for the look see!
Updated Saturday, August 1, 1998