Well, here's what I've got done so far. This page is also under construction.

Hello again. You must want to know a little more about me. *smile* Here's my picture.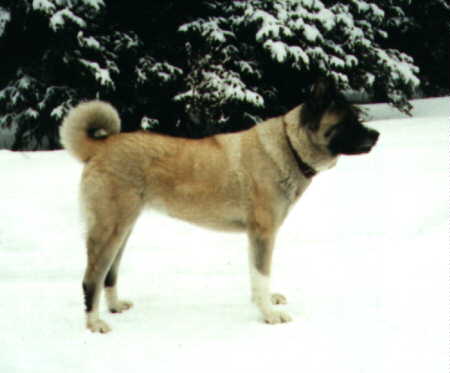 I'm a 7yr old female Akita and I live in Alaska with my people and two cats - Samantha & Lucy. I'm the youngest member of the family, so far anyway. Mom wants to get me a puppy to play with this year.
I really enjoy the snow. Especially when we go to our cabin in the woods. Mom made a special sled for me to ride in that she pulls behind her snowmachine. The ride gets a little bumpy sometimes but Mom tries to slow down when it starts to get too bad.
During the summer we go to obedience trials in Chugiak, Anchorage and Soldotna. Mom is very proud of me when we do good in the ring. Even if I mess up she always tries to find something positive to praise me for. We always have fun no matter how we did. We get to meet lots of nice people and different breeds of dogs. I don't see very many Akitas in the obedience ring, mmmm, I wonder why?
Here are a few pictures of me working some sheep. I have a lot of fun chasing the sheep, I wonder what they taste like? The lady in the picture is the trainer that came down to give the herding clinic we went to. I hope we get to do more of this. I get tired running after the sheep but it is so much fun!
We also go camping whenever possible on weekends. My people bought a new 5th wheel travel trailer this summer to give me more room. Sure was great of them, ya think!
Here are a few more of me!!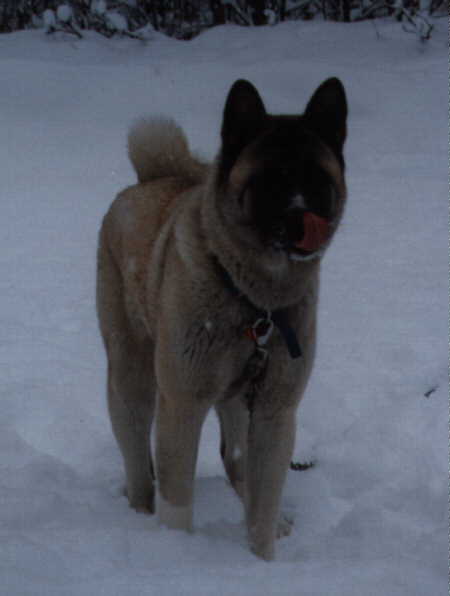 One more!!~!!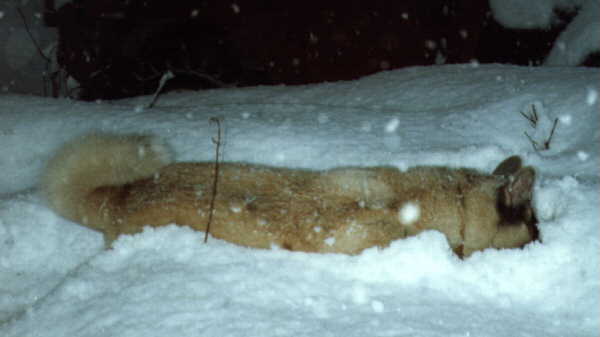 The snow was really DEEP the year this was taken. I really am standing up!!
---
---