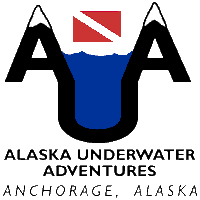 Specialty Instruction: We offer the following specialty certifications: Prices vary by the number of dives required for the specialty.


Dry Suit
Night Diver
Underwater Navigation
Boat Diver
Enriched Air Nitrox
Underwater Naturalist

Wreck Diver





Search & Recovery
Deep Diver
Underwater Photographer
Drift Diver
Cavern Diver
Peak Performance Buoyancy





Private PADI Classes tailored to your busy schedule: $1000.00 for full Open Water. This class also certifies you for cold water dry suit diving. $500.00 for a Referral Class.


Advanced Open Water Diver $450.00
Rescue Diver $500.00
Divemaster $750.00
Emergency First Responder $75.00
PADI Oxygen Provider $100.00


We offer guided tours from shore or from a boat when available. Charters are usually not available in the winter because of changing weather conditions. Because of plankton bloom and run off water winter diving offers the best visibility. For more information contact us at

scubaguy@alaska.net.


©1997-2012 Alaska Underwater Adventures, LLC