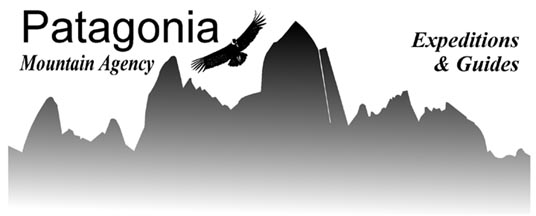 What is Patagonia Mountain Agency?

Patagonia Mountain Agency is led by people who gained their experience in mountain ranges all over the world. It is this experience that we want to pass on to the people who climb with us. We offer a broad spectrum of services, from easy treks, to technical ascents in Patagonia, and of course to the highest mountains of the world including Mt. Everest and K2.

Who is Patagonia Mountain Agency?
The agency was founded in 1991 by Ryszard Pawlowski, a summitteer of such mountains as Everest (twice), K2, Fitz Roy, Lhotse, Broad Peak, Annapurna, Nanga Parbat, and numerous others. Expeditions are led by Ryszard and PMA partners including Jacek Maselko and Victor Saunders. You may view more detailed resumes of Ryszard Pawlowski's, Jacek Maselko's or Victor Saunders' climbs.
Our most important concern is the safety of all expedition members. We balance that carefully with the desire to put as many members on the summit. We make a special point of providing expedition members with the utmost, individual care.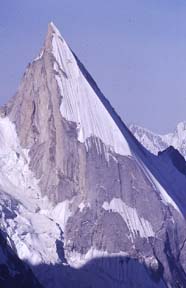 What else is there to know?
We provide all the group equipment i.e. tents, ropes, food, fuel in base camp and above. You are responsible for your own personal equipment. An equipment list tailored to each expedition is available upon request. Click here for a sample Equipment List.
We urge interested parties to book in advance as space is limited. Discounts are available for parties of two or more, as well as for people accompanying the climbers to base camp. Click here for more Reservation Information and Expedition Costs.
On the following pages you will find detailed information on the planned expeditions, recommended skills, equipment lists, reservations and costs, expedition applications, and pictures of the mountains with planned routes marked on them.
See you in the mountains!
Other Sites of Interest

Record snowfall, fierce winds, and rocks slides. Follow PMA's Ryszard Pawlowski on an expedition with the Polish Mountaineering Association's attempted winter ascent of Nanga Parbat (8125m.)

Read Jeanne Panek's account of the PMA Expedition to Makalu (8463 meters) her website.

Can you read Polish? Well, you can stay in practice at the Alpinus website. Alpinus is an official supplier of high quality technical clothing and equipment to Patagonia Mountain Agency.

Follow PMA Everest 1999 North Face Expedition with online coverage. Member bios, audio dispatches, sponsors, and other events are planned.


for a brochure write to us at:

Patagonia Mountain Agency
P.O. Box 210516
Auke Bay, AK 99821

or call/fax 907-789-1960.


This site updated January 31, 2000

You are visitor number
---
Site design and maintenance by Single Track Press