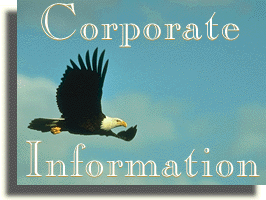 Executive Summary

Piquniq Management Corporation
- a responsible, economical provider of quality operations, maintenance, and services.
Piquniq Management Corporation (PMC) is an Alaska Native-owned company providing operations, maintenance, and services throughout Alaska and the Pacific Rim that includes base operation support services, telecommunications, and manufacturing of technical products and specialized valves. While pushing geographic boundaries and pursuing technological and business frontiers, PMC honors its Native heritage. We take to heart the lessons of Alaska's past and are sincerely committed to its future. We seek to strike a balance between promoting a healthy economy and jobs for our people, and preserving the state's pristine, bountiful environment for current and future generations. In pursuit of this balance, we maintain constant vigil in our responsibility to the earth. As the corporation has expanded its business to the farthest reaches of Alaska, to other states, and beyond, this ethic has guided our approach to providing responsible operations, maintenance, and services, and will continue to do so as we venture further into the international arena.
Attentive to economy as well, PMC aims to provide quality operations, maintenance, and services at a sensible price. Accomplishing this has earned us contracts with the military, universities, municipalities, boroughs, government agencies, and private enterprise. Our pattern of cost-effective performance is a result of managing firm, fixed-price contracts and participating in highly competitive markets. To compete successfully in this environment, we maintain a low overhead structure and implement cost, scheduling, control, and reporting systems that allow us to manage budgets and schedule resources efficiently. Whatever your requirement - maintenance, operations, or services - we are a reliable, full-service contractor who can bring economy of scale to your project, while easing contract administration.
Within our first decade of operation, PMC experienced a great growth spurt. We branched to new markets and established offices at the extreme boundaries of the United States - west in Honolulu, Hawaii; east in Panama City, Florida; and north in Barrow, Alaska. To assure continued success, our competent management team has worked to promote efficiency and improve the quality of our programs and services. These improvements have included pursuit of Total Quality Management practices corporate-wide.
Whether your concern is the environment, economy, or quality service, PMC matches those priorities in responding to your needs. We can help you meet the changing requirements and new challenges of business today and tomorrow, and we welcome the opportunity to show you how out-sourcing to us can help your bottom line. We believe our methods and commitment to responsible, quality performance will continue to serve all present and potential customers.
Our History
What began as management of an oilfield support base has grown to a $50 million-plus a year corporation, and employment has grown from just two personnel to more than 800.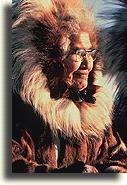 When oil producers first began developing the Kuparuk oilfield along Alaska's North Slope in the late 1970s, North Slope Borough leaders, despite the potential windfall to the region's Native shareholders, were concerned about imminent impacts to their environment and way of life. Wanting to protect the fragile Arctic ecosystem, while ensuring that North Slope Borough residents derived employment opportunities and economic benefits from responsible extraction of natural resources from their ancestral lands, they sought to create a consolidated service base to manage and support the oilfield development. Piquniq Management Corporation (PMC) was formed to provide that service.

Since 1984 when we first began operating the Kuparuk Industrial Center, we have expanded our capabilities to include operation and maintenance of large military bases, radar systems, an incineration facility, and the Arctic's only Environmental Protection Agency-approved commercial chemical testing laboratory. We also have operated and maintained government family housing units, provided labor and logistics services to oil drilling operations, and managed oil spill response deployment. PMC has fully developed capabilities in project management, finance, contracting, logistics, and human resources, providing a full spectrum of base operating support services. Our ability to manage complex operations and coordinate support to numerous customers concurrently is evident by our history of simultaneously providing base operating services to the U.S. Air Force, Navy, Army, and Coast Guard.

Dynamic and diverse, we have expanded our technological endeavors to include electronic manufacturing and computer support, and we employ state-of-the-art technology in design, installation, and maintenance of telecommunications systems. As these expanding avenues of technological performance have developed into strongholds for PMC, we have formed new corporate divisions to direct the specific areas of expertise. We established our Technical Products Division in Panama City, Florida, to manage the company's electronics manufacturing and assembly facility acquired from Textron Marine Systems in 1992. In 1995, we acquired a subsidiary of Arctic Slope Regional Corporation and formed PMC Telecommunications.

What began as management of an oilfield support camp has grown to a $50 million a year corporation, and employment has grown from just two personnel to more than 450. PMC is now presented with the dual challenges of declining oil deposits on the North Slope and military downsizing, which have prompted increased competition for fewer dollars in both markets. To excel in these dollar-driven environments, we are revamping processes and multi-skilling personnel at all corporate and project levels. With an eye toward future growth, we are crossing geographic boundaries and diversifying to new and exciting markets.
Our Parent Corporations
Piquniq Management Corporation is 91 percent Alaska Native-owned. Our parent companies are Arctic Slope Regional Corporation (ASRC) and Textron Marine and Land Systems (TM&LS).

Arctic Slope Regional Corporation (ASRC) owns 91 percent of PMC. Formed in 1971 under the Alaska Native Claims Settlement Act (ANCSA), ASRC is a special corporate body established for the benefit of its Inupiat shareholders. Having diversified holdings and operations in several fields, it was recently rated the largest revenue producing Alaskan-owned company. ASRC's areas of expertise include architectural and engineering services, construction, project management, surveying, pipeline inspection, telecommunications, petroleum refining and distribution, tourism, environmental remediation, hazardous waste treatment and disposal, thermal oxidation systems, facility support services, oilfield services, and plastics manufacturing. Its annual revenues exceed $450 million.

Textron Marine and Land Systems (TM&LS) owns 9 percent of PMC. A division of Textron Inc., an innovator in marine technology, TM&LS plays a major role in the modernization of U.S. amphibious warfare operations. Products designed by its engineers are deployed worldwide in more than 30 countries by U.S. military forces. A recognized leader in the design and construction of advanced technology air cushion vehicles, surface effect ships, combat vehicles, and advanced suspension systems, TM&LS designed the Landing Craft Air Cushion (LCAC) vehicle, a proven cornerstone of the U.S. amphibious program. TM&LSís corporate office is located in New Orleans, Louisiana. Its annual revenues exceed $260 million.
---
Home Page || Corporate Information || Geographical Experience || Services || Divisions || Conclusion || Corporate Offices
---
Please send comments and suggestions to: pmc@alaska.net or pmcbd@alaska.net
More Information About this WEB Site