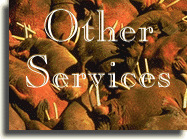 Housing Maintenance & Management
Labor & Logistics Services
MP2 Maintenance Management Software Installation, Implementation, & Training
Workforce Development
Housing Maintenance & Management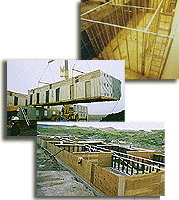 U.S. Army Family Housing Units. We operated and maintained 150 housing units for the U.S. Army at Fort Wainwright, Alaska, for three years, performing management support reporting functions; maintenance and repair of housing, community, and maintenance buildings; maintenance of all grounds and recreation areas; custodial support and trash collection; and maintenance and repair of all equipment and vehicles used to perform the services.



Labor & Logistics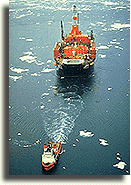 Canadian Marine LTD. (CanMar). PMC provided labor and logistics services to several firms operating drilling ships and rigs in the Arctic and Chukchi seas.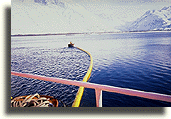 In this role, we recruited and screened applicants to provide the firms with skilled welders, electricians, floor hands, roustabouts, and culinary workers, and transport these personnel to and from site. Our primary client has been CanMar, along with several CanMar joint ventures. On another project in 1993, we staffed 50 to 100 people on Semi-Submersible Drilling Caisson (SSDC) in the Eastern Beaufort Sea.

Ship Escort/ Response Vessel System (SERVS). In 1990, we joined with Chugach Alaska Corporation (a Native regional corporation) to form CAPS, a corporate joint venture. With PMC managing operations, CAPS provided 70 well-trained technicians to support the Alyeska Pipeline Service Company's SERVS operation. SERVS was set up to provide spill prevention, control, containment, and cleanup services in the Valdez pipeline terminal area. Crews were on duty 24 hours a day, seven days a week, operating work boats, skimmers, and dispersant applicators; deploying booms; and providing dock support at Port Valdez.
MP2 Maintenance Management Software Installation, Implementation, & Training
U.S. Public Health Service. PMC installs and implements maintenance management software systems for customers as well as within the company to improve efficiency on our base operating support services contracts. By combining maintenance management theory and practice with high-speed computer systems and software and appropriate training, we steer organizations from reactive maintenance to preventive maintenance.

Maintenance management software is designed to track and provide information for analysis of all maintenance activities on a project. It tracks recurring and non-recurring work, providing reports on the mechanical systems of a facility that help to control costs by determining labor, material, and future costs of its functions.


PMC uses the maintenance management software Datastream MP2 for Windows on two of our base support contracts - Service Area 10 and Eareckson Air Station.
In 1995, PMC was awarded the contract to install this maintenance management software system at 10 medical facilities operated by the U.S. Public Health Services' Navajo Area Indian Health Service (IHS). The medical facilites are located in Arizona and New Mexico, but the IHS is considering expanding the contract to include all of their hospitals nationwide.
PMC installs the software, tailors its use to the needs of an organization, and trains the organization's personnel to use it. We work closely with a facility's managers to create an easy-to-use system that, though tailored to their needs, is universal for a multi-site organization. For the U.S. Public Health Service, this was important so that the 10 IHS hospitals would possess a universal system of maintenance management. This consistency serves to cut costs by streamlining the operation.
While implementing MP2 at a facility, PMC trains personnel in maintenance management fundamentals. When departing a project, we like to feel that the personnel thoroughly understand MP2's capabilities and are able to use the system to its full extent, thereby controlling costs on the project.
Workforce Development Program (WDP) and
Arctic Sivunmun Ilisagvik College (ASIC)
In January 1994, PMC was awarded the contract to plan, design, and implement a major job training program for residents of eight villages of the North Slope Borough (NSB). This Workforce Development Program (WDP) provided training of residents for local hire, counseling services, and career/vocational training. PMC was also awarded the contract to operate the NSB's Arctic Sivunmun Ilisagvik College (ASIC) - the first college campus on the North Slope. In 1996, PMC turned operation of the WOP and ASIC over to the NSB.
PMC Provides...
Storekeeping
Transportation Service
Security
Supply
Electronics Operation & Maintenance
Roads & Grounds Maintenance
Maintenance of Buildings & Structures
Medical Service
Utilities Management
Vehicle Fleet Operation & Maintenance
Fire & Crash Rescue
Food Service
Management of Petroleum, Oil, & Lubricant Systems
Maintenance of Communications Systems
Janitorial & Billeting Service
Airfield Operations & Weather Support
Morale Welfare & Recreation Services
Port Operations
Cargo Handling & Passenger Service
Barbershop Service
---
Home Page || Corporate Information || Geographical Experience || Services || Divisions || Conclusion || Corporate Offices
---
Please send comments and suggestions to: pmc@alaska.net or pmcbd@alaska.net
More Information About this WEB Site