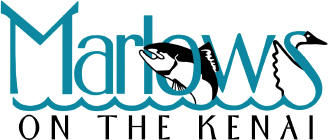 Call Toll Free 1-800-725-3327
ALASKA FISHING PHOTO GALLERY
CLICK ON ANY THUMBNAIL TO SEE LARGER IMAGES
Please contact us for permission to copy any of the photographs on these pages.
Watch for new pictures in ALL our photo galleries.
Dear friends and clients.
Please send us photos of your vacation on the Kenai. May we also use your name as a reference? If so, would you prefer us to use your email address, regular mailing address or phone number.
Thanks for stopping by!
For more information or reservations contact:
MARLOW'S ON THE KENAI



P.O. Box 2465 P
Soldotna, AK 99669
907-262-5218
E-mail:marlows@alaska.net
Outside of Alaska
Call Toll Free 1-800-725-3327