THE SPIRIT OF IDITAROD
CHASING THE MUSHERS OF
"THE LAST GREAT RACE"
---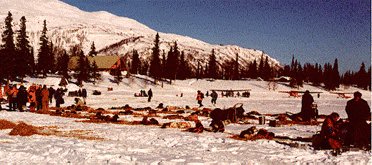 DAY ONE: SATURDAY
Lodge stay. Overnight at beautiful FLATHORN LAKE, Snowmachine to watch the mushers cross the lake enroute to the Big Susitna River. Return to Anchorage Sunday PM.


DAY TWO: SUNDAY
Day trip flight to Skwentna to be with the mushers on the Skwentna River. Overfly the lead mushers heading up the river and canyons.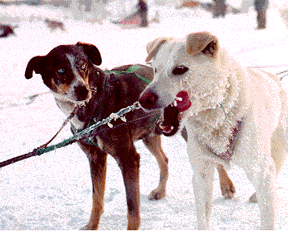 DAY THREE: MONDAY
Day trip to Finger Lake Checkpoint and overflight of the lead mushers. On to Puntilla if necessary.


DAY FOUR: TUESDAY
Day trip to Puntilla and overflight of the lead mushers to Rainy Pass as necessary.






ALL FLIGHTS DEPART THE BAI MERRILL FIELD OFFICE
HOTEL/MOTEL PICKUPS AVAILABLE
YOU MUST BRING YOUR OWN COLD WEATHER CLOTHING!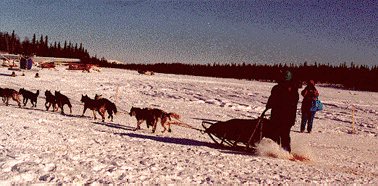 ---
E-Mail us at flybai@alaska.net,


Home | Prince William Sound | Mt. McKinley | Knik Glacier | Combo | Wildlife | Fishing
Cabin | Safari | Iditarod | Mountain Bike | Viewpoint Lodge | Bush Airventures | Current Price List