John E. (1838-1864) Turner

(Linda's great uncle)
Brother to James Howell / Howard Turner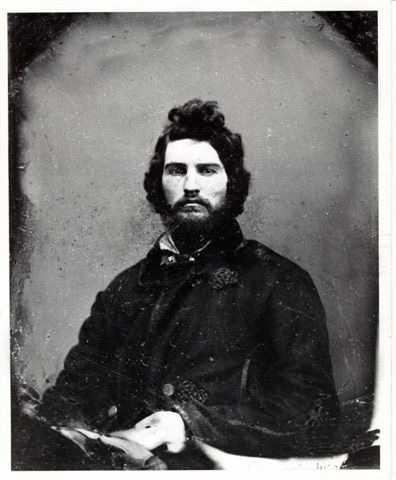 This space is reserved for a photo of
James Howell/Howard Turner, brother of John,
if such a photo exists.
---
Meanwhile.....Below is a view of Cocke County, his homeland.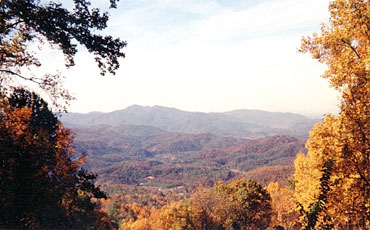 Courtesy Cocke County Chamber of Commerce

Absolom (Fox) Turner's family taken around 1900.  .. a 





First row left to right:
Etta Mae Turner Johnson 
Absolom Turner (Fox?)
Amanda Buckner Turner
Martha Turner Simpson
Mary Alice "Mollie" Turner Tyler
and, believe it or not, the girl on the right is Etta Mae 
added to the photo after she grew up.
 
Back row:
Sarah Louvicy "Lou" Turner Holt
Rufus Alexander Holt, husband of Aunt Lou
James Anderson Turner
John Calvin Turner
Andrew Blaine Turner  Note: They called Andrew "Uncle Polk" 
because he was born in Polk County, TN.
Ezra Turner Risner who is standing behind Absolom and Amanda Buckner  
Absolum and Amanda Buckner Turner
Linda's great grandparents
and parents of James Anderson Turner.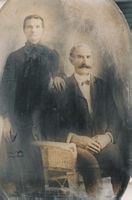 Click for big.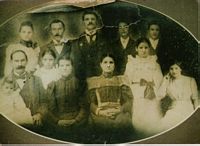 Note a James Anderson Turner in the center of back row is the man who
links the Turners to the Austins, and therefore to the Tylers.






Absolom Fox Turner Death Certificate