Phillips 66 TV Commercial
"DREAMERS"
by Bill Holden Productions
Last updated August 7th, 2000
Authored by Scott Aleckson

This page is still under construction!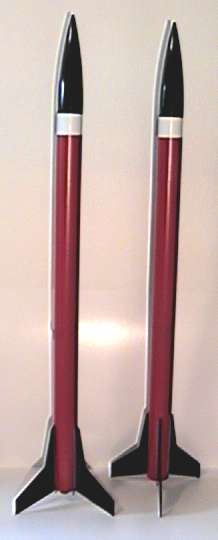 The two Estes Maxi-Force models used in the commercial. Having two of the same model allowed for a margin of error in the event that one was damaged during flight or recovery.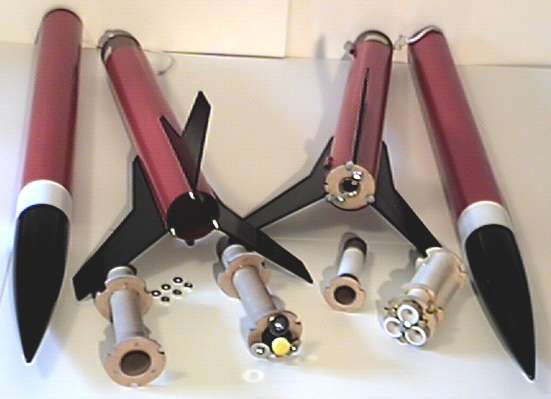 Various quick change motor mounts were constructed to accommodate the limited supply of motors available. Since this project was done over a 4 day period, I was forced to use whatever motors were on the shelf. That left me with the stock three cluster of D12's, some NCR F62s, or some AT RMS reloads. They had one package each of F12-3 and F12-5 for 24mm RMS and a couple packs of 29mm F22 reloads. So I made mounts for all of these configurations that could be quickly changed in the field. As it turned out, only the F12's were needed to get the shots.

I will dig out my launch reports from this project and add them to this page soon. For now, I have attached an AVI movie file showing a clip from this commercial which started airing August 2nd in Alaska. The full commercial is 60 seconds and is played to the song, "Magic Carpet Ride" performed by Steppenwolf. This clip is compressed using the Microsoft Video 1 format and is about 1.44 MB. It contains about 80 frames captured from a recording of the broadcast commercial, so the quality is rather low. Several frames were cut out to make it even smaller (the original capture was 140 frames). I'm limited on how well I can digitize a video signal as my video capture device is Snappy. I will soon have a copy of all the unedited footage of the launches and will do some more captures of that when I get it. They will also be releasing other versions of this commercial in the coming months, so we'll see if they put in other footage of the launch.
Right click the link below and "Save As..." a file to your computer.
Dreamers Video Clip (1.44MB)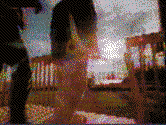 Low Res Clip (783KB Cinepak Codec)

Back to my rocket page
Back to my homepage
More to come!