A New Carnival Comes to Town!

Beginning last Spring in 2007, Arctic 56 had plans to bring a new kind of Carnival to town. One that would have more rides, thrills and detail like never before. On Saturday, May 3, the new Carnival came to town.

During a recent to trip to the Mall of America in Minneapolis, Sean Monico discovered an actual working rollercoaster that could be incorporated into the carnival display. A company located in Virginia, called Coaster Dynamix, manufactures real working rollercoaster in wonderful detail. Arctic 56 secured the "Scorpian" and renamed it the "Comet" and began redesigning the carnival scene.

Linda Teninty, Sean Monico, Bev Sinnott, Gale Weatherall, Dale-Ann Hosack begin the painstaking task of re-designing from the ground up a new and wonderful theme park display. The initial effort took on three stages, building the complex looped rollercoaster, re-designing the base display and creating a never-before-been done backdrop. With the help from Sean's friend Kevin Swanson, the new "Comet" looped coaster came together. The rest of the crew spent countless hours creating the new base with handmade Spring floral details, hand-made summer trees and more. Linda and Sean also worked on the new circus-tent backdrop that feature hand-made flags, fabric elements and inticate rope details, topped off with circus poster and show posters.

In addition to the new rollercoaster, a more detail working carousel was incorporated, complete with horses moving up and down and special lighting. Also, a new Ferris Wheel called the Starburst complete with sounds of people having fun at the Carnival was added to the fun. Carnival games of chance including the new Duck Hunt and others fill in the park spaces and add to the detail.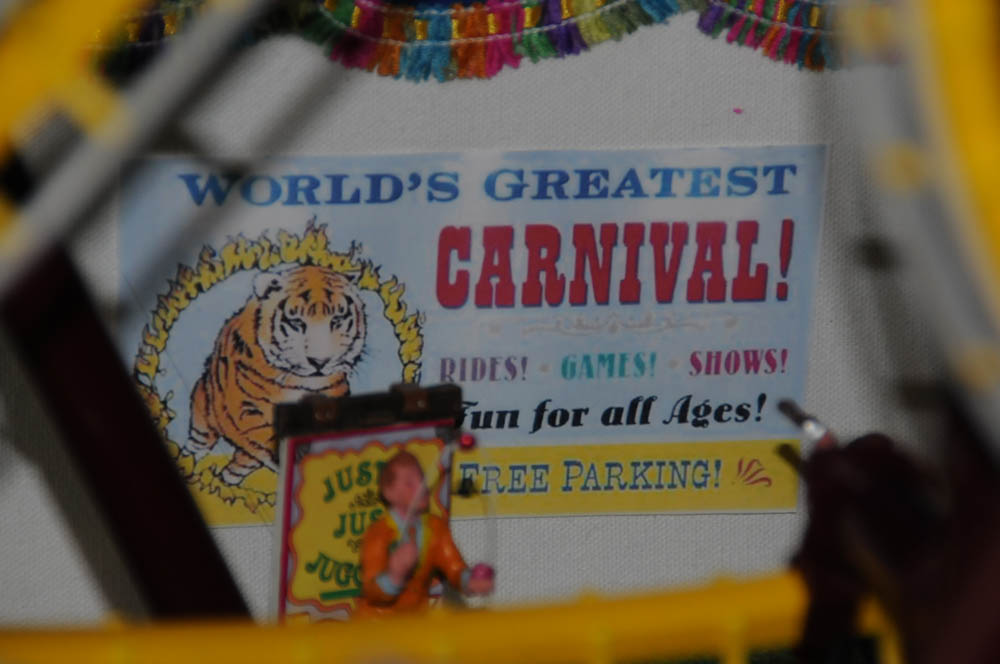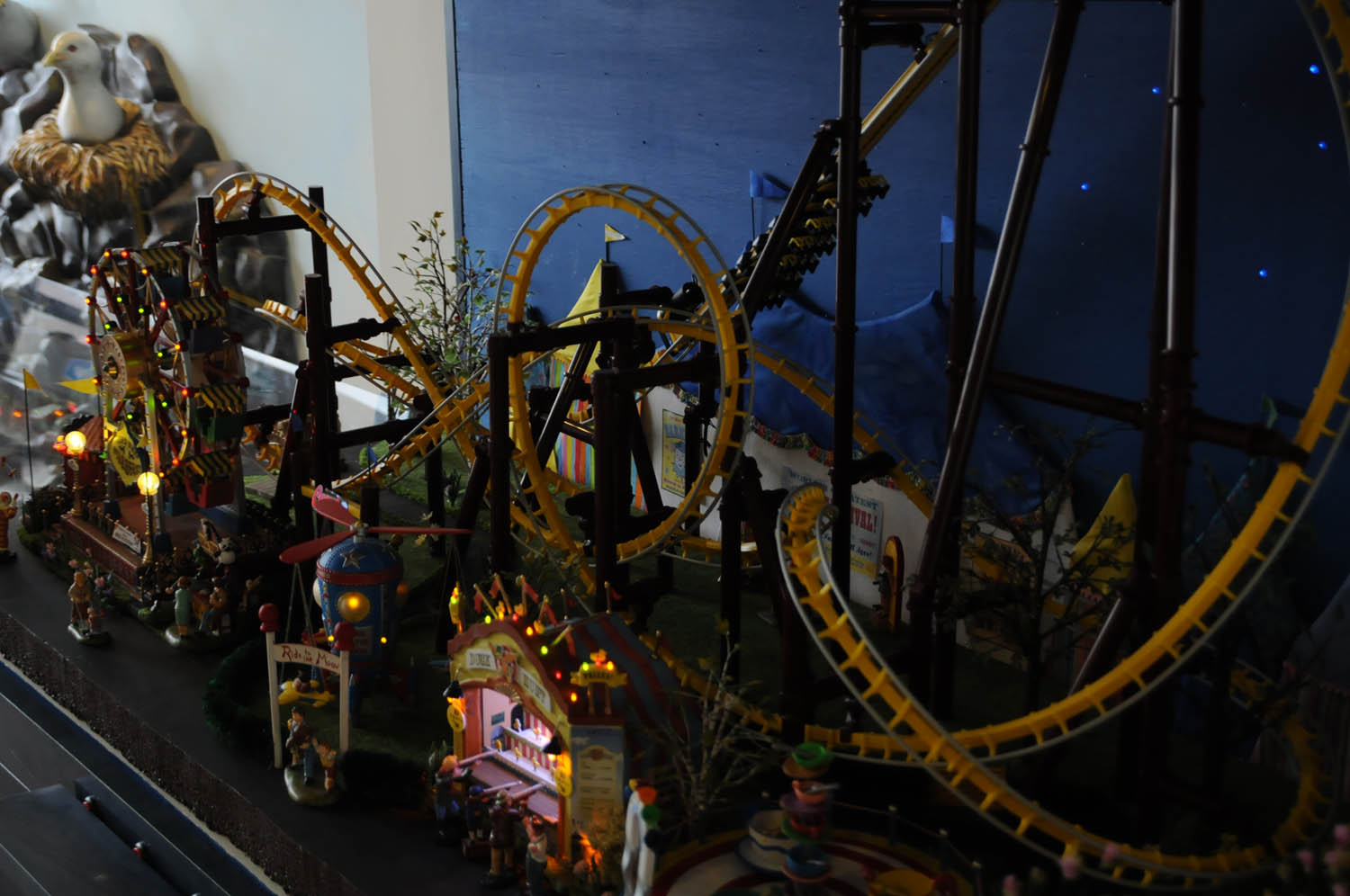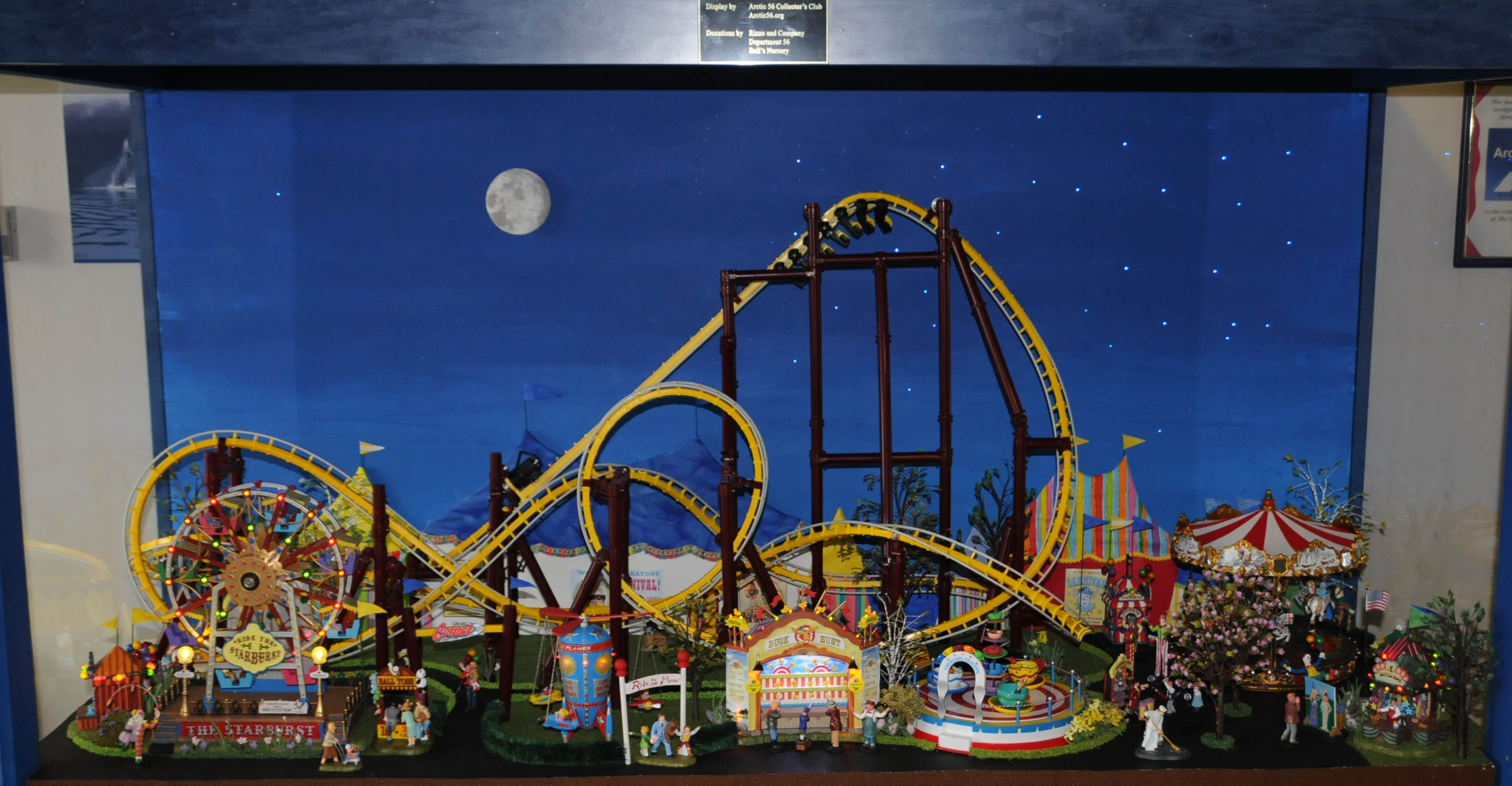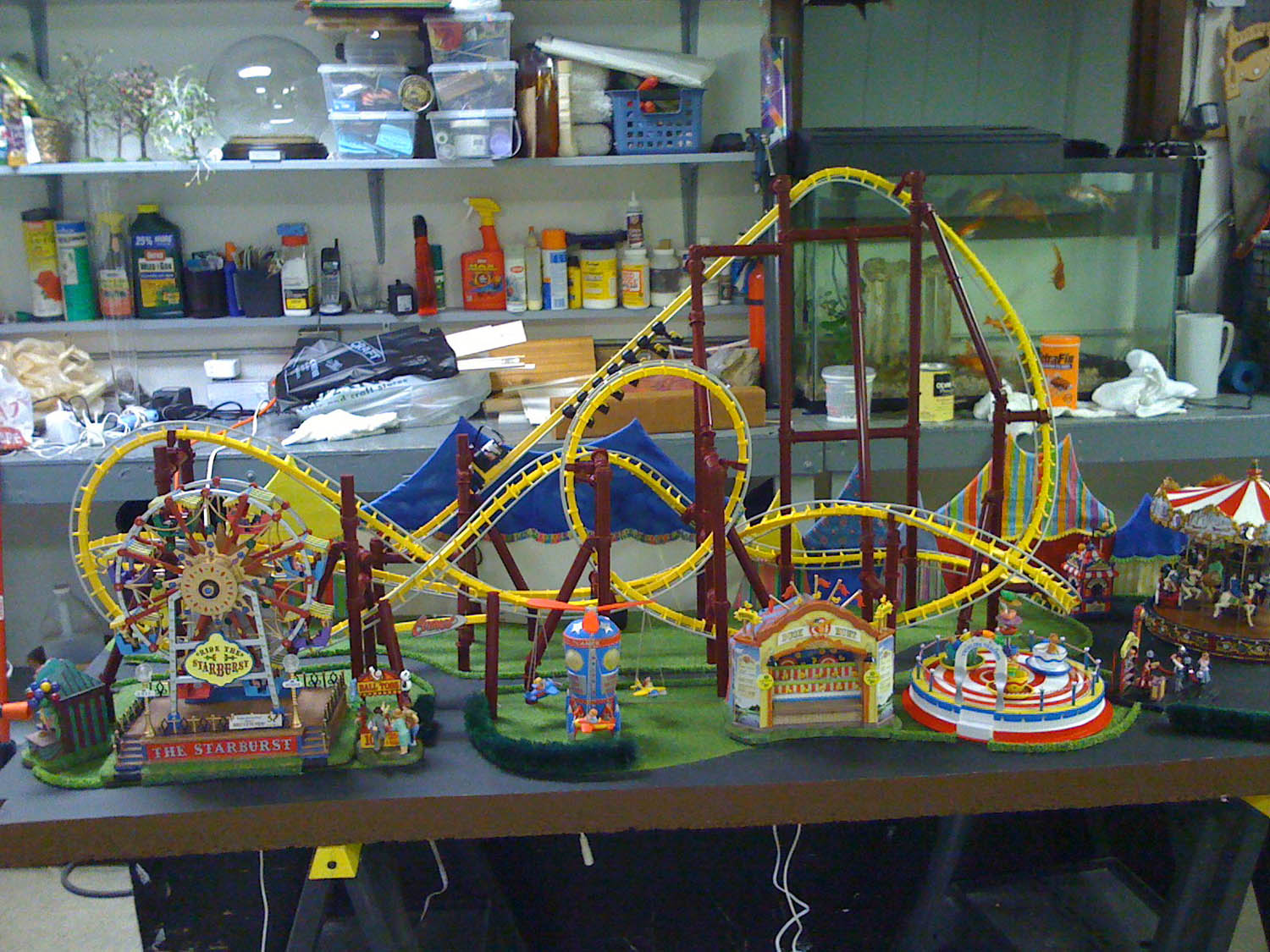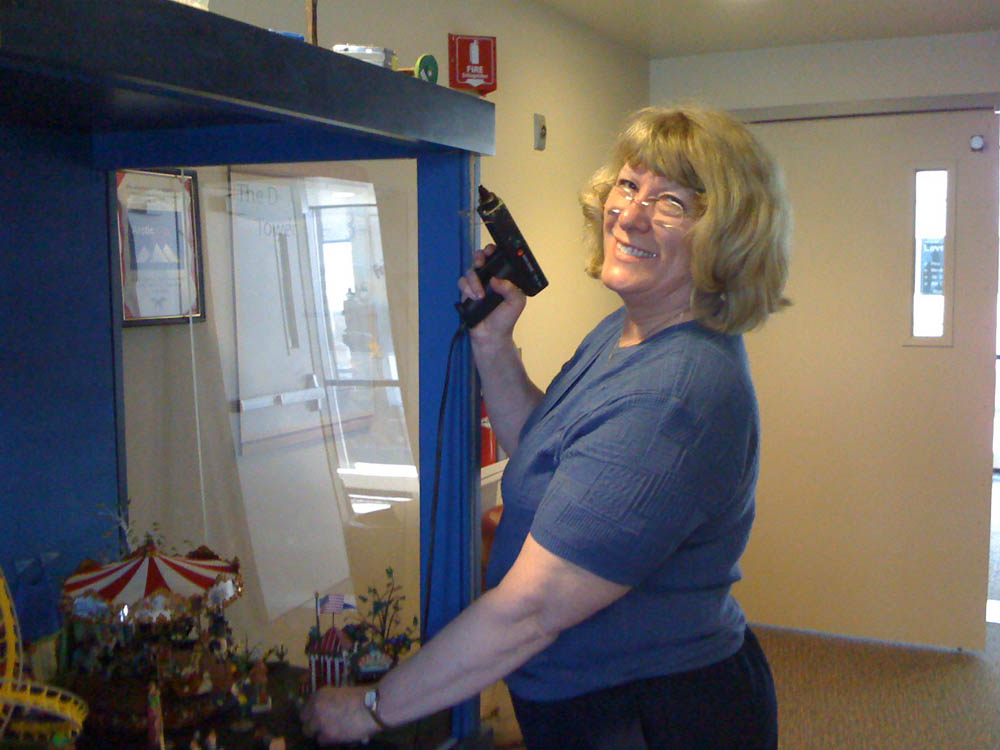 Dale-ann, locked, loaded and ready!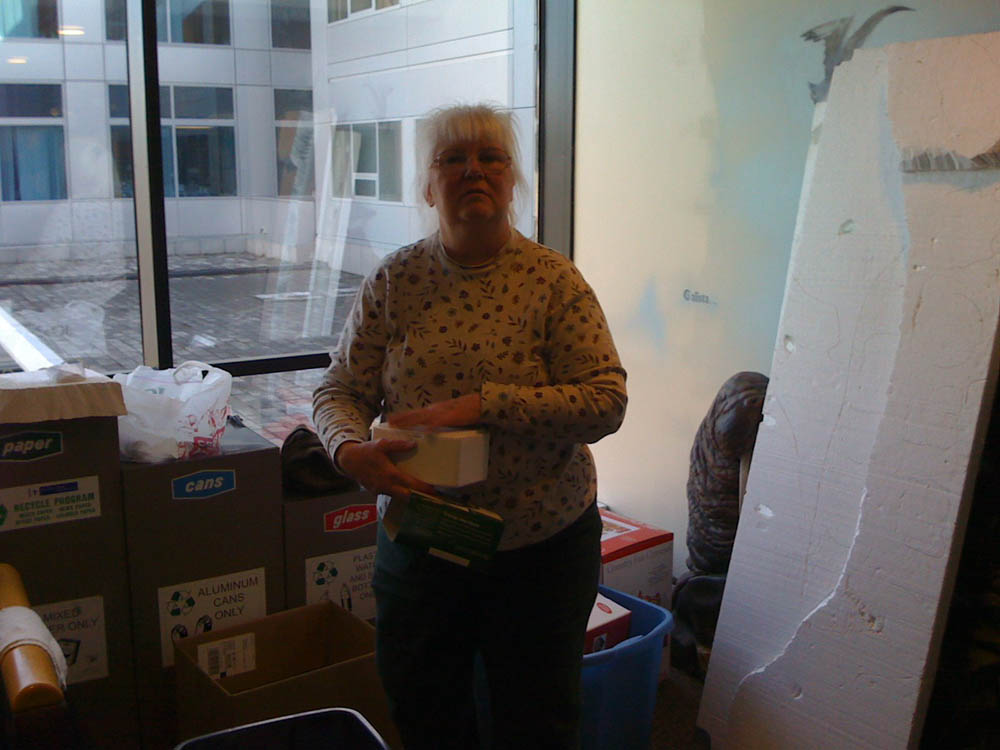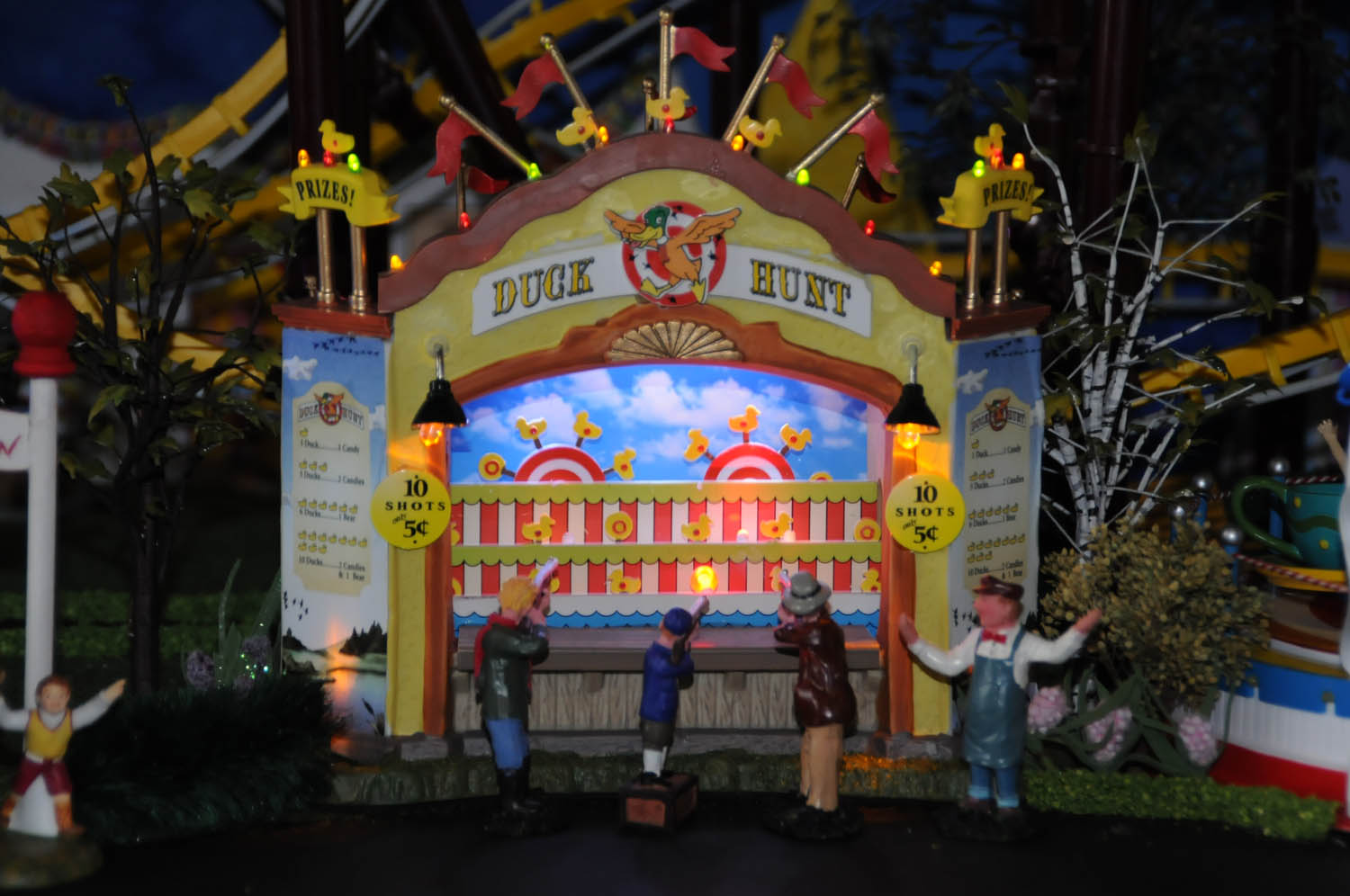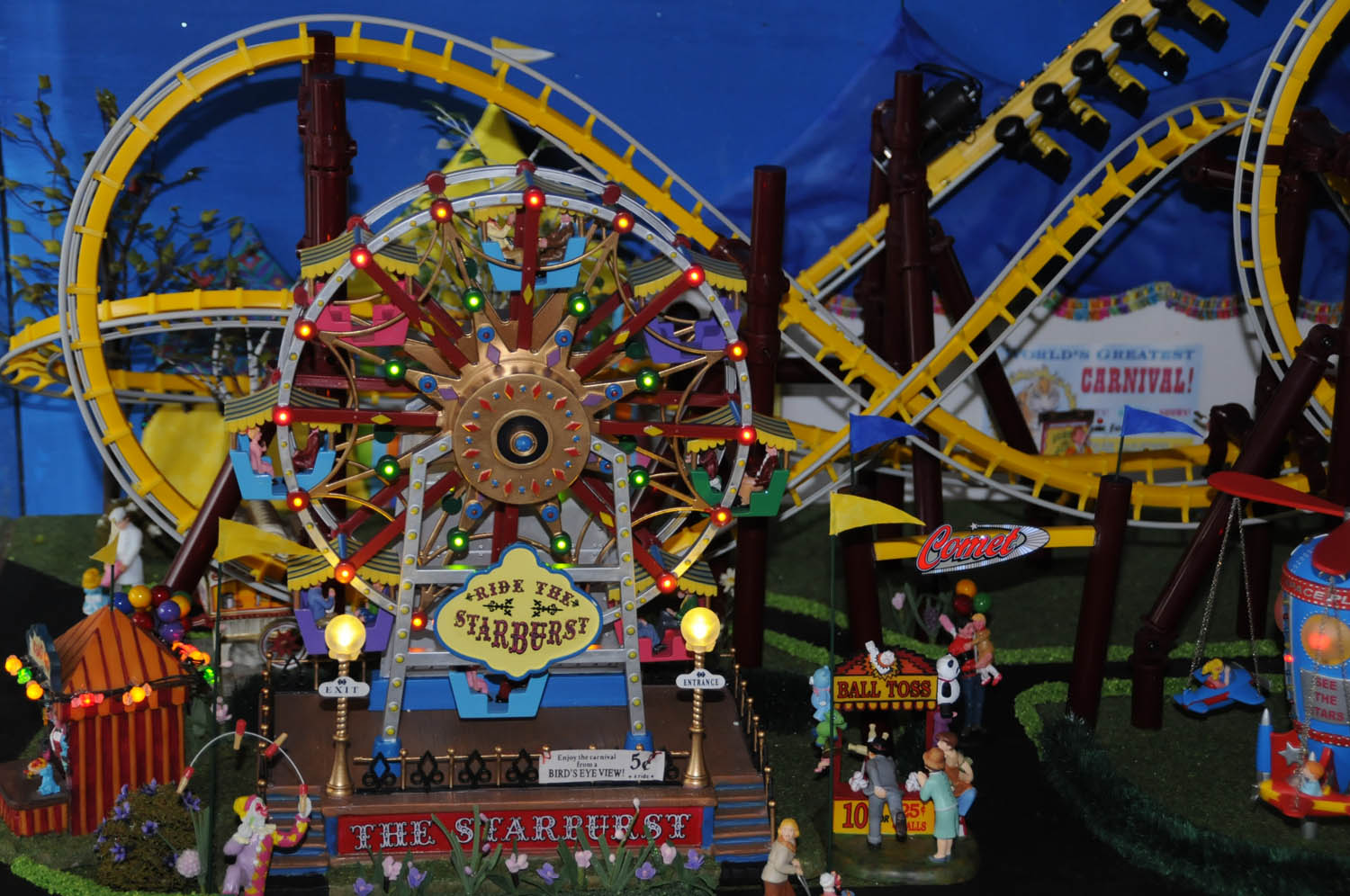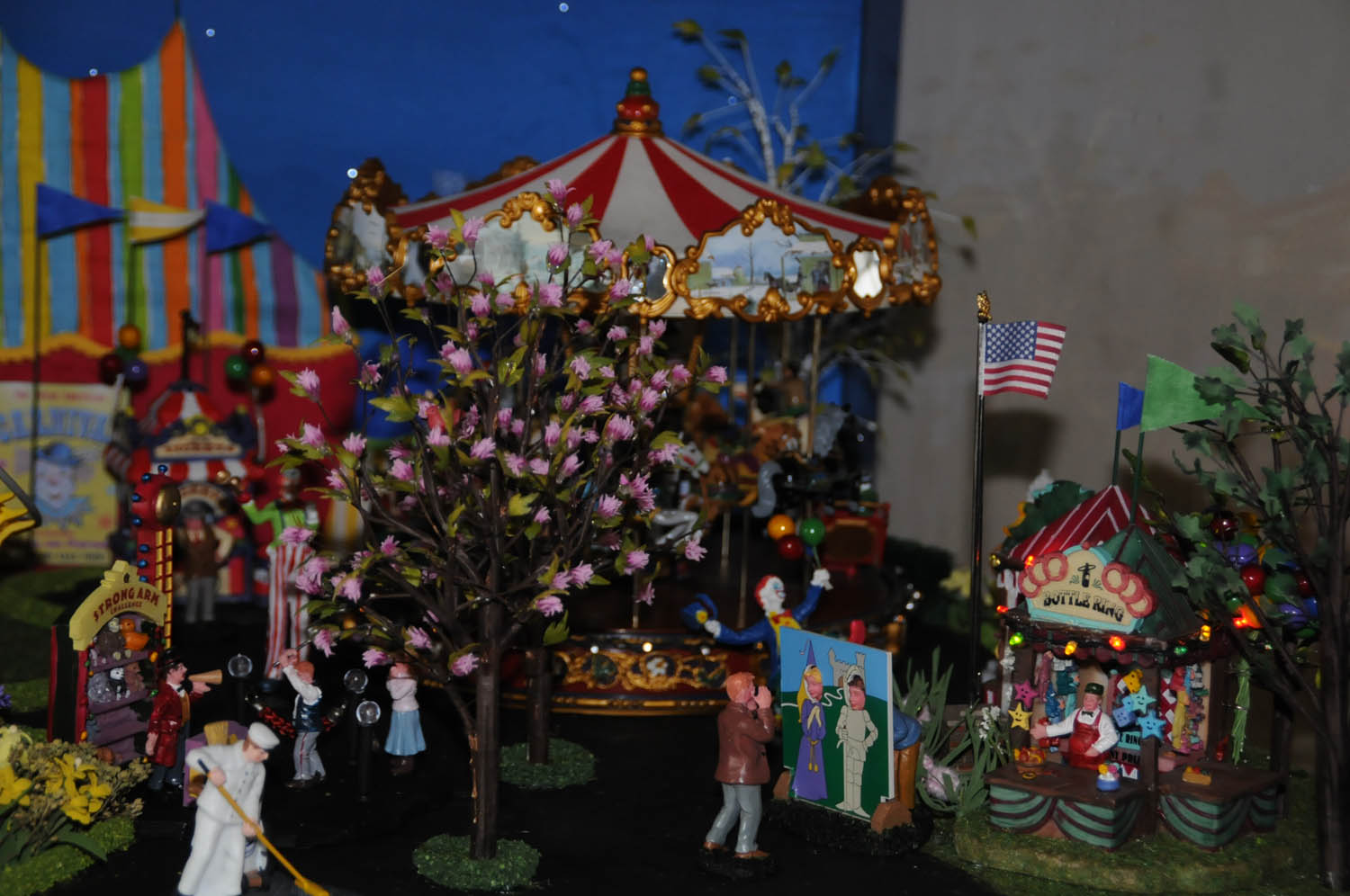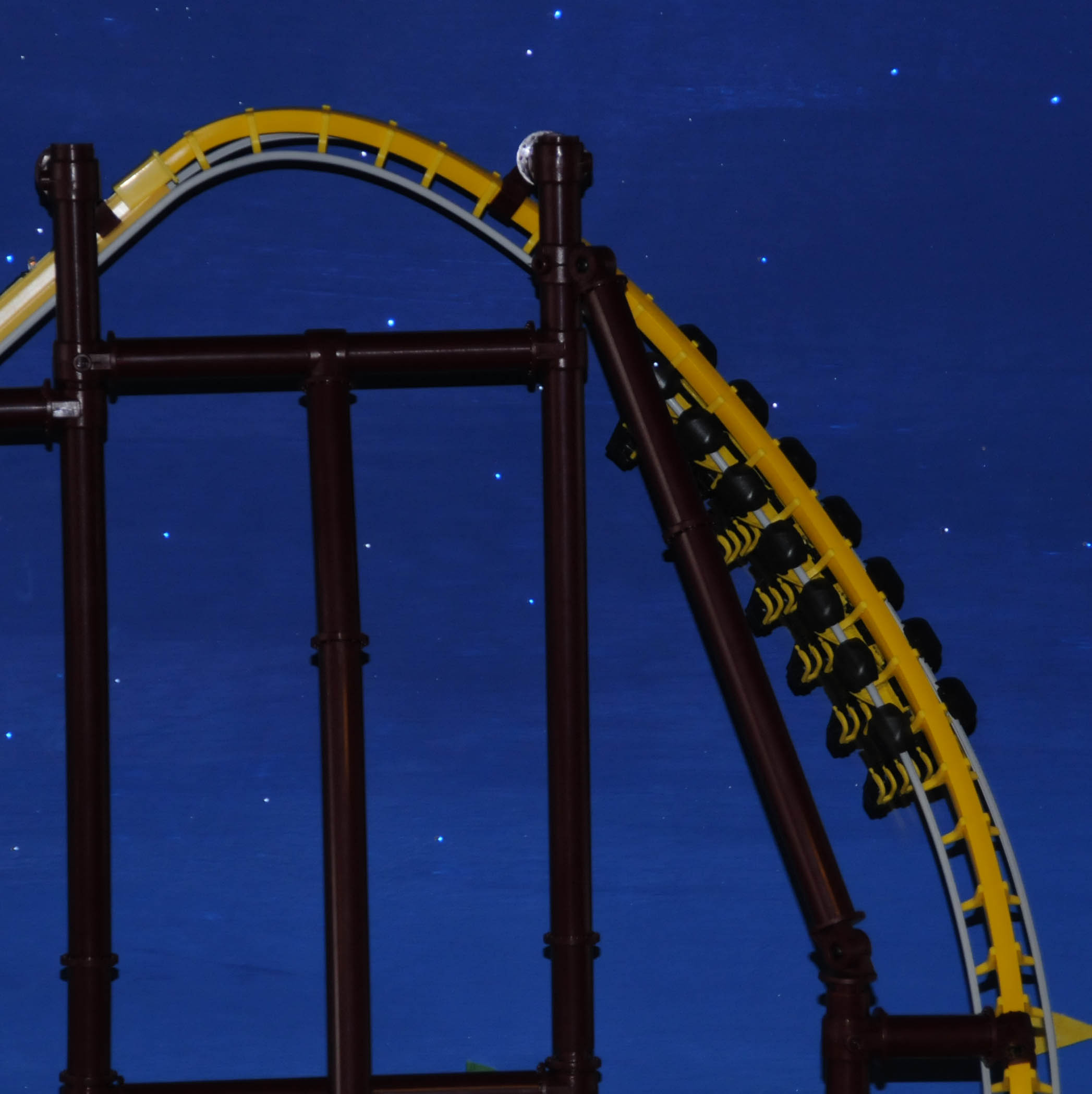 The Comet in it first drop after the lift hill!