Welcome to Day Break Prayer Ministry!
"If we ask anything according to his will, he heareth us."
(1 John 5:14)

We are glad you found our web site! Day Break is here to pray for you or anyone wanting prayer for themselves or their loved one and friends. We believe that prayer is a gift and a powerful force, and are confident that God will answer prayer in your behalf. "And all things, whatsoever ye shall ask in prayer, believing, ye shall receive"
(St. Matthew 21:22).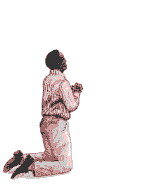 We are glad to receive prayer requests by phone, E-Mail or postal mail, and would like to include your requests in our circle whenever you are in need. We also would appreciate your passing information about our ministry along to anyone that you feel could benefit. And we would also appreciate if you will let us know when your prayer requests have been answered.
Day Break Prayer Ministry is a nonprofit, self supporting ministry and will gladly accept donations. Your tax deductible contributions will help provide a special gift for individuals we have contacted. Each gift has a divine prayer thought which will remind us to Pray. There are no special powers in these gifts, the power is in Jesus Christ our Lord and Savior. Jesus said, "If ye shall ask any thing in my name,
I will do it." (St. John 14:14).

Sincerely,
Al Anderson
Prayer Coordinator