Award Winning Non-Fiction Book Writer

National Federation of Press Women 2nd Place Non-Fiction

Alaska Press Women 1st Place Non-Fiction Autobiography Book

Selection Library of Congress Bicentennial Local Legacy Project

Blue ribbon at the 1999 SE Alaska Fair

Welcome to Marilyn George's Web page!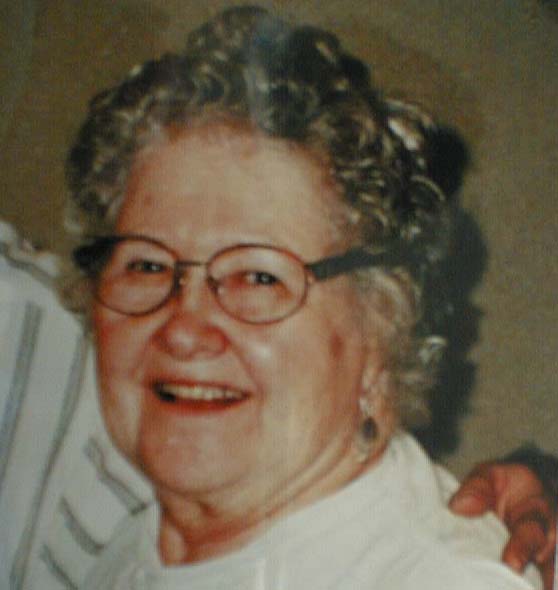 Marilyn lives in picturesque Petersburg, the "Little Norway" of Southeast Alaska. Marilyn began her freelance career in 1947 with six articles for the Alaska Sportsman called, "Trolling Poles." She continues as a regular contributor for Alaska Fisherman's Journal on commercial fishing news and personalities, as a travel writer on her Elderhostel trips alone or with her grandchildren for Senior Voice, women's subjects for Alaska Women Speak, and personal profiles for Alaskan Southeaster.

Marilyn's recently published book is
Following the Alaskan Dream:

My Salmon Trolling Adventures in the Last Frontier

Marilyn Frink Jordan George's memoir tells of her Alaskan Fishing Family from 1946 to 1986. Her story describes the history, wildlife, friendships and hardships on the frontier.
"You did a terrific job. You write very well, your characterizations are excellent, the word pictures you paint are vivid, and on top of it all -- the book itself is a delicious package, from the superb cover to the pages of photos depicting the people. You have caught a piece of life that transcends your own. The project is history, personal as well as territorial, state, and national history." C. Terry Cline, Jr., Writer.
"Wow. Play by Play. The journey of a lifetime from simple moments to great adventure. Great story." Judge, SE Alaska State Fair.
"I savored your words and got lost in them. Your story moves along effortlessly, and the well-captioned illustrations add a lot of interest. Your present-tense style works very well." Roy Paul Nelson, Professor, University of Oregon.
"I am thoroughly convinced that "Alaskan Dream" is by far the best written, honest, accurate and informative autobiography and documentary on the experience of raising a family in the old American tradition in Alaska as fishermen in a small boat. It is my opinion that htis book on this subject wil never be surpassed." Ivan Wick, Pioneer Alaska Fisherman.
"After a half-century in Southeast Alaska, and 30 years on the fishing grounds trolling for salmon, Marilyn George has packed a lot of fish and a lot of life into the hold. A true twentieth-century pioneer, Marilyn recounts the blessings and the trials of raising a family among the eagles and whales in a land of wood heat, wool long-johns and deck-bucket bathrooms. She doesn't have to brag; she doesn't have to exaggerate. Her grit is true, and her heart is as big as Alaska itself. We're fortunate that she has invited us to peek through the window of her truly remarkable life."
John van Amerongen, Editor, Alaska Fisherman's Journal
"Marilyn is a bright, vibrant and colorful character in our community. Southeast Alaska is populated by those with an adventurous spirit, a pioneering work ethic, and a sense of adventure. Marilyn has translated the very essence of these inhabitants and their way of life to the written word with vividness and intensity. She has shared her experiences in Alaska in a way that heightens our love and appreciation of the country, and of those who came before us."
Jeff Meucci, Petersburg, Alaska's Mayor
"Readers with a love for learning about Southeast Alaska are fortunate that Skip Jordan was able to convince this young lady from Iowa to leave the security of her surroundings and follow the adventurous life as the spouse of a salmon troller. The author gives us a detailed and loving look into how life was lived during the hey days of salmon trolling in Southeast. Without this chronicle, many would never know what a truly wonderful lifestyle it was that so many pursued, most without ever finding or desiring financial riches. "
Dave Fremming, Publisher Alaskan Southeaster Magazine
"For more than half a century, Marilyn Jordan George has led a life filled with adventure , ashore and afloat. In this book she has written a gripping account of those years of fishing for salmon and halibut, of disasters at sea, and of raising a family under circumstances peculiar to Southeastern Alaska."
R. N. DeArmond, pioneer Alaskan writer and historian
The following reviews are from Amazon.com:
Experience life on a fishing boat, February 19, 2002 from Kalamazoo, MI United States
"Vivid portrayal of southeast Alaska's vanishing fishing industry. Sharing the author's lifetime of experiences I could almost feel salt spray in my face. A must-read for anyone who has lived in this beautiful country, has visited there, or dreams of Alaska."
What an Adventure, December 18, 2001
"Marilyn literally takes you aboard with her and her family. I almost got sea sick. LOL Marilyn is articulate and tells it like it is. She doesn't sugar coat the unfortunate happenings. You will laugh, you will cry and you will get angry at certain characters. All in all a wonderful read."
Following the Alaskan Dream, November 19, 2001
"Following the Alaskan Dream is a wonderful book from the first page to the end! Marilyn George takes you with her as she recaps the excitment, adventure, loves and sorrow of her life. If you have every dreamed of adventure, felt Alaska was the last frontier, this is a book you will want to read. This woman conquered challenges from the land, the sea, relatives, friends & foe - long before women were known to do that type of thing! I will re-read this book many, many times just to re-live the story."
Alaskan Dream, September 26, 2001
"Anyone who has been to Southeast Alaska will enjoy reading this book. Those who haven't will be taken there by pen and photographs. It takes one back to an era that will never be relived...wonderful stories of young people taking chances and succeeding. She paints beautiful descriptions with words. If adventure is in your spirit, this is a must read."
Following The Alaskan Dream, July 18, 2001
"This turned out to be one of the most gripping stories about fishing in Alaska that I've read. Written in the first person, it makes you feel like you are right there with Marilyn as she experiences the wonder, bounty, beauty and harshness of the troller's life so many years ago. You have to read it to believe the many trials and tribulations she and her family are dealt while trying to make a life up north. Starting in 1943 and her romance with Skip Jordan, this story held my interest to the ending in 1986 where Marilyn is fishing with her son, Eric, and his son, Kris, catching 106 King salmon in a single day."
Here are the table of contents: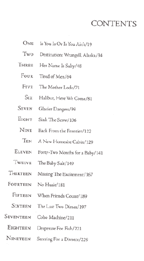 click on the image for a larger view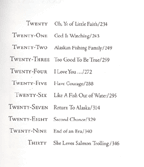 Download the first chapter in Adobe Acrobat PDF.
Marilyn was the photographer on over 125 black and white pictures included in the book. Click here if you'd like to see some of the photos.

I have written this book to share my love of Alaska and salmon trolling and the story of the adventure of transforming an Iowa home economics coed into a salmon troller. I inherited my dreams of faraway places from my father.
Marilyn self published her book at Gorham Printing in Rochester, Washington. The cost is $24.95 + $4 for postage.
For more information about this book please contact Marilyn George at 907-772-4515 or 907-772-2415.
Snail mail to Marilyn George, PO Box 1031, Petersburg, AK 99833
Or email her at Marilyn George
Contact the Webmaster.