Pictures from Following the Alaskan Dream:
My Salmon Trolling Adventures in the Last Frontier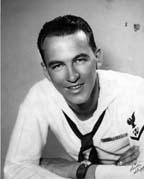 Wilhelm "Skip" Jordan in his navy uniform during WWII.

Marilyn Frink as a co-ed at Iowa State College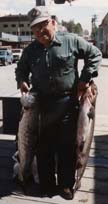 When the George's sell I Gotta, Bill buys a sport fishing boat and fishes for personal use. Bill proudly displays what he caught on his sport pole.

The cabin that Skip built on our homesite at Zimovia Straits near Wrangell.
More pictures.
Contact the Webmaster.