This site was developed to assist concerned Alaskans learn about current issues affecting the state, to enable them to provide input into the policy making process by communicating views to elected officials, and to give them the means to promote progressive ideas thru the media and other public forums. If we are silent, only the voices of special interests will be heard!
---
The Issues
---
Election Information
---
Contacting Elected Officials
---
Using the News Media
---
Other Ways to Take Action
---
This website was originally designed to assist in the efforts of the Alaska Legislative Truth Squad's 2000 Campaign -- A joint project of Alaska Conservation Voters, Alaska Center for the Environment and the Anchorage Women's Political Caucus.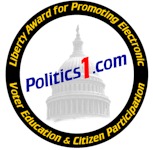 Page last updated on February 16, 2004
Visitor Number: