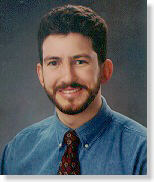 Hello, I'm John O'Hara. How can I help you? If you're buying or selling, as your agent, I'm representing your needs and your interests. Let me help make yours a successful real estate transaction.
Call me at 907-257-0183 or Email

me a note at forsale@alaska.net telling me what your needs are and I'll go right to work for YOU.



What others say about John O'Hara
Looking back at 1997, one of the highlights was our move to Juneau. We are really grateful for everything that you did, in helping us to sell the house on 2802 Klamath Drive. You were very diligent to take care of every detail, from big to small, and from start to finish. We felt very fortunate to have had as hard working, professional as youself working for us. Winnie and I would not hesitate to recommend you to anyone with a real estate need. Thank you again for all your hard work, and making the sale of our home smooth, painless, and pleasant.
We wish you all of God's best in this new year.
Winnie & Brad Parker
We were extremely pleased with the service and professionalism of our Realtor, Mr. John O'Hara of Re/Max Properties, Inc. He always sought to make things easy for us and clearly explained everything. He was always readily available, day or night and really worked hard for us. We nearly took for granted his generosity of always driving out from Anchorage to Eagle River to meet with us; in fact we never did meet in his office. He worked for us around our schedule and we appreciated that. I would highly recommend the expert care of Mr. O'Hara.
Chuck & Crissy Schumacher
Eagle River, Alaska
John O'Hara is an excellent agent who we found to be conscientious and helpful during all facets of the purchase process. He worked tirelessly, and patiently for us to find the right property. His sense of humor and demeanor were always a pleasure. John's knowledge of procedures and methods, local property value, financing and so much more were invaluable. John is an honest and honorable man who worked very hard to see that our best interests were looked after.
I have recommended John to my friends and will use him again when opportunity allows.
Willie Rademaker
Anchorage, Alaska

Sales Associate
John O'Hara




Direct: 907-257-0183 Pager: 907-275-0741
Office: 907-276-2761 Fax: 907-276-4429
Email

forsale@alaska.net



Homepage

Buying a Home

Selling a Home

Meet John O'Hara

About Anchorage
© 1996, 1997 Alaska Web Sites, and John O'Hara
All rights reserved