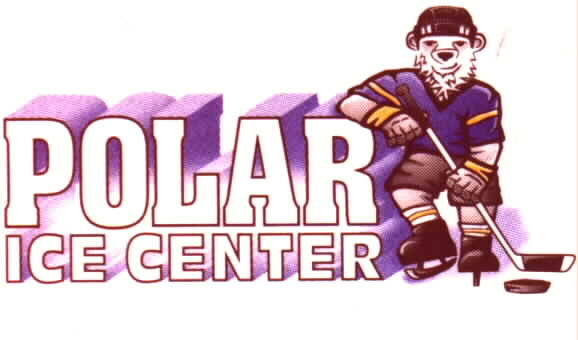 Welcome to the POLAR ICE CENTER home page.

---
Polar Ice center is dedicated to providing a wholesome family atmosphere in a smoke free environment while playing hockey in the Fairbanks / North Pole area.
We are located at 1087 ..........Dennis road.
Please call or stop by If you have questions. You will find our office hours convenient.
Monday to Friday 8:00 AM to 5:00 PM
Saturday 10:00 to 4:00
Office phone 488-9525
Office Fax 488-6475
For Ice Information, Listen to our recording 488-1565
We have in our facility a complete pro shop - Polar Sports can provide you and your family with the hockey equipment you need as well as several sports activities. Expert skate sharpening will be available. You can contact Randy Pommenville at 488-PUCK (7825)
Here at www.alaska.net/~polarice we will online broadcast our ice schedule so that you will see what is available on line before you call to reserve your ice.
To schedule Ice Time please call 488-9525
You can E-mail us with Questions, Concerns or Suggestions
---

---
[OFFICE HOURS] [PRO SHOP] [SNACK BAR] [ACTIVITIES] [SCHEDULING ]
If you have questions or suggestions about this page please contact Mike Kesterke