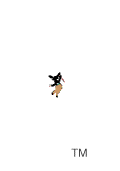 The Anchorage Convention & Visitors Bureau is a private, nonprofit organization that promotes Anchorage as a year-round destination. With more than 1,300 members, we are our community's way of attracting and serving visitors.

Here are other services we offer:
Meeting & Convention Assistance
Anchorage is the ideal meeting location for your next convention, meeting or incentive trip. Our convention sales staff can assit you in planning for groups of 10 to 3,000 and provide promotional materials and information. To request more information on meeting in Anchorage, email the Meeting & Convention Sales team at acvbcms@pobox.alaska.net.

Tour Operator/Travel Agent Assistance
Our Tourism Sales and Service professionals can help travel trade members develop tour packages, provide information and offer assistance. For a free travel trade packet, email the Tourism Sales and Service team at acvbtss@pobox.alaska.net.

Membership
As a member-driven organization, the Anchorage Convention & Visitors Bureau depends on its members to market our city. The Community & Membership Department presents monthly membership luncheons, Evening Exchanges, manages five full-time Visitor Information Centers and supports our community at many other events. For membership information, email the Community & Membership Department at acvbcmr@pobox.alaska.net.

Media Assistance
Print or broadcast media can find plenty of information and assistance about the Anchorage area. We assist professional travel communicators with a slide bank, fact sheets, information, raw footage and more for their stories. For media information, email the Communications Department at acvbcom@pobox.alaska.net.