SKIP TO: Home | Board of Directors | Activities | Club Information | How to Join | LINKS
KEEN EYE PENINSULA BIRDERS
---
Alaska's Beautiful Kenai Peninsula has many bird varieties that are worth a trip to see --
and -- DON'T MISS THE MAPS LINK BELOW! It includes the new Kenai Peninsula Wildlife Viewing Trail.
A Fun Group of Bird-Lovers
Enjoy Alaska's great outdoors and learn about birds from some of the best birders around!

Now, admit it... doesn't this look like a group of people you want to know?
Partnering with the Wildlife Refuge
Guest speakers from the wildlife refuge provide technical information and local experience, and visiting bird specialists speak to the group and accompany members on field trips that are perfect for beginners and also for long-time birders.

You will always feel welcome and are sure to have a good time.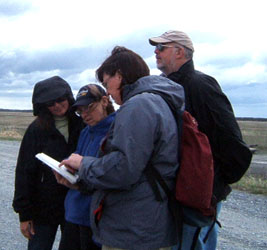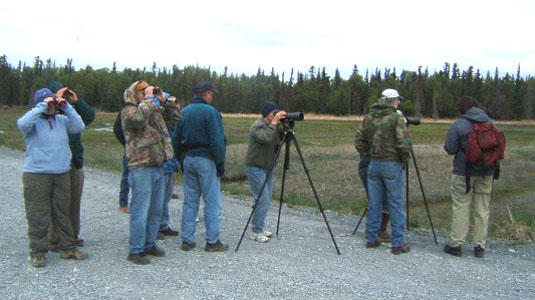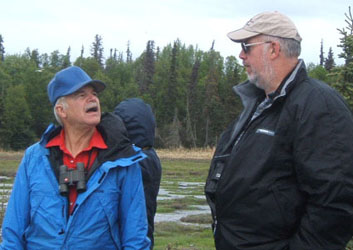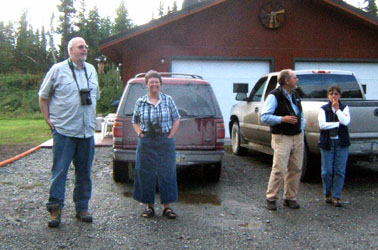 ---
Important Information:

MAPS
INCLUDING! Check it out -- The draft map for the new Kenai Peninsula Wildlife Viewing trail!

Birds to See

Places to Go

Copyright © 2006 Keen Eye Peninsula Birders
P.O. Box 4353, Soldotna, Alaska 99669

Please report technical problems to: woodybrd@alaska.net