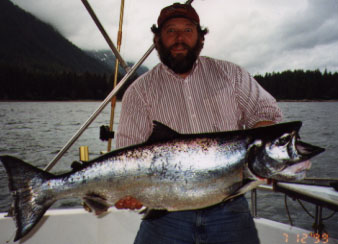 Six Day Charters
---
Most returning customers seem to come back for four to six day trips, providing opportunity to see far more sights, or to be far more relaxed. There are a dozen different itineraries that we never tire of. We can visit any of the areas already described, or push farther into the wilderness. A very popular six day trip we have not yet discussed is Tracy Arm. This is home to incredible glaciers, and more icebergs than you could ever photograph. A trip all of the way around Admiralty Island is possible, as are one way trips to distant destinations. Our suggestion is that we spend a little more time talking about the options if you have not been with us before.
We can originate and return to Juneau on this trip and still see a great deal. We offer the option of a paid one way flight, or ferry from Juneau to any of 5 small towns within about 75 miles of Juneau, in order to maximize your wilderness experience. This is nice for the flightseeing opportunities on small planes, and increases the diversity of the sightseeing on your Alaskan adventure. If you wait late to book these trips, the destinations may be dictated by the surrounding trips. So book early. As you can tell by reading about the other trips, we keep the boat moving. We seldom do the same trip twice in a row. This increases flexibility for our guests and keeps it interesting for us.
Everything you are coming to Alaska to see, is more plentiful, available and relaxed where we are going. We can spend a whole day and never see another human. This is how Alaska is meant to be seen. Treat yourself. You will not regret it.

Fishing Photos