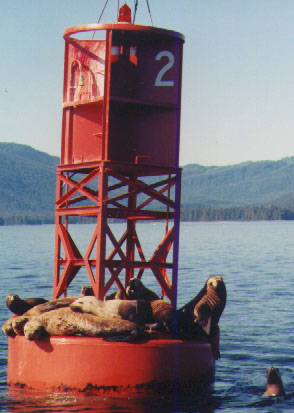 Alaska Top Dog Charters
One Day Charters
The best time for one day fishing trips originating in Juneau varies by your interests. For King (Chinook) Salmon, plan to come during May or during the first two weeks of June. Pink (Humpy) Salmon are best late in July and early August. Coho (Silver) Salmon are most available late in August and through most of September.
The date is less important on longer trips. We simply go where the salmon and halibut are. If one day is all you have, it should be spent on the water. I do not think it is possible not to see whales, eagles, seals and porpoises every day!
Whatever your interests, we intend to make it the best day of your trip. Other charters will have you back on the dock in eight hours. The Top Dog can run 12 hour days and a full four hours over the competition. The boat is comfortable and dry. The fishing is done from under an awning. Most summer days are fine, yet rain gear and boots are prudent if you want to explore off the boat.

Fishing Photos