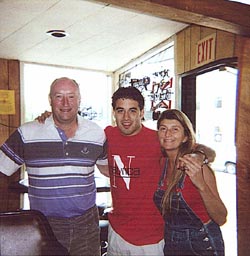 Wow - Scott Gomez - NHL Rookie of the Year 2000. Anchorage boy does good. Here's what he says about Darwin's theory: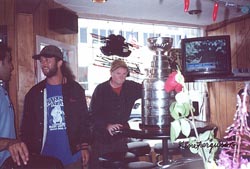 (Gene uses the Stanley Cup to get his balance.)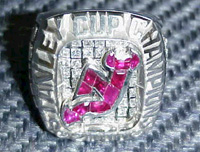 Scott dropped in to show the folks at Darwin's what the Stanley Cup and trophy ring look like in person. Darwin (Hisself) is a High "Mucky Muck" in Scott's fan club.