More of StarCats Russian Blues

SGC Kats'N'Klamms Misha of StarCats, OD
"Can I turn my head yet?"


SGC RW, StarCats Poika
"When is my solo again?"


SGC Heartbeeps Meri of Starcats
"What do you mean big ears?"


StarCats Ykkönen
"...but what are you gonna do next?"


Ch Sereshka Spaceman Spiff of StarCats
"Please! I'm eating here."


Mikko as a kitten


SGC StarCats Tervo
"Hey, I said NO flash photography!!"


Tiina and Valentina!


SGC Heartbeeps Meri of Starcats
"Yes I can fly!"
Below is SGC Chaskara Jenkki of
StarCats Winners Ribbon for being
the 1992 International Best Russian
Blue Cat.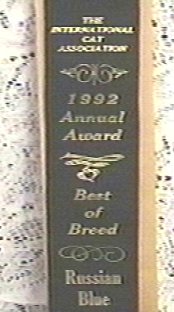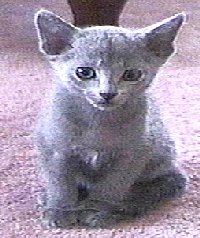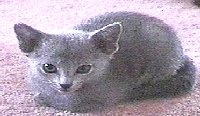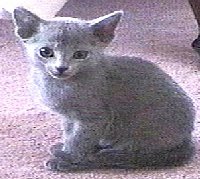 "I have no idea why you must insist on taking picture after picture of me!"