Tony and Mimi's 35mm Photography Gallery
A part of Tony and Mimi's Home Page

---
The bonfire crackeled pretty hot and high as onlookers at Tom's Wake were more quiet than normal. This was a group shot taken toward the end of the wake.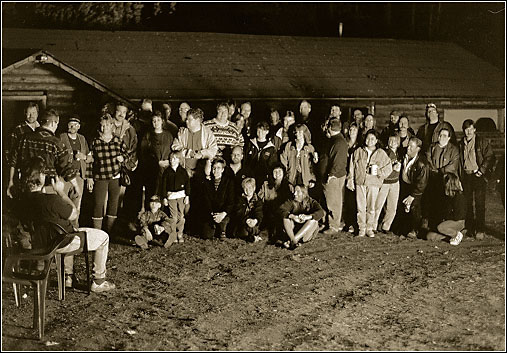 Group Shot, Bonfire at Tom Rowinski's Wake
Leica M6 - 50mm Noctilux f/1 - wide open - Tmax-400

This was enhanced just slightly with an adjustment layer in Photoshop giving it a slight orangish cast.