Home

35mm B&W

Minox B&W

35mm Color

35mm Macro

Hand Colored

Pinhole


France 1998
---
Mimi and I traveled to France in October of 1998 and stayed for an entire month. We really had a blast. We traveled to the incredibly beautiful Mont St. Michel fortified church abbey, which is a on the North Western coast of France sort of between Normandy and Brittany. It sits out in the ocean a few hundred yards and is often isolated by high tides, i.e. the road that leads to it disappears.


We also traveled to the Alasace region of North East France, and we went through Champagne on our way. Countryside, castles, small villages with single churches, and wine galore!


These are just a few of our shots. I took 50 rolls of Tri-X and 8 rolls of Kodak E200 slide film pushed to EI 400. More to be posted here as I get the chance.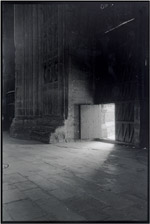 Inside Reims Cathedral, Reims
Leica M6, 35mm Summicron f/2
Tri-X
Full Size: 79K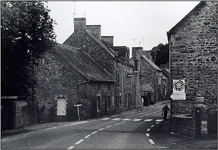 Man on Street in Normandy, France
Leica M6, 50mm Summicron f/2
Tri-X
Full Size: 157K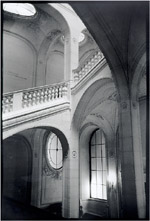 Inside the Louve, Paris
Leica M6, 35mm f/2 Summicron
Tri-X
Full Size: 116K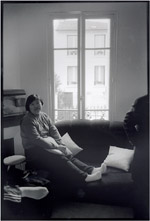 Mimi Sitting on Couch by Window, Antony, France
Leica M6, 35mm f/2 Summicron
Tri-X
Full Size: 70K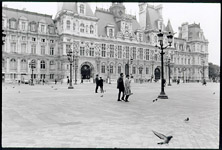 Hotel de Ville
Leica M6
Tri-X
Full Size: 124K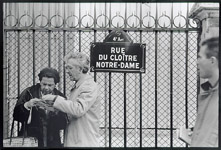 Paris, France
Leica M6 - 35mm Summicron
Tri-X
Full Size: 173K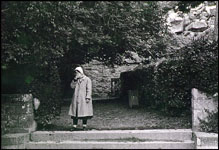 Lady on Path at Mont St. Michel, France
Leica M6 - 35/2 Summicron
Tri-X
Full Size: 116K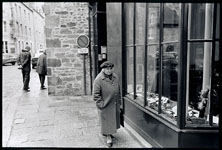 Old Lady, Dinan, France
Leica M6 - 35/2 Summicron
Tri-X
Full Size: 108K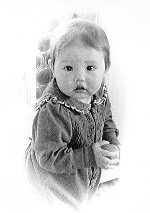 Ashley I
Paris - October, 1998
Leica M6 - 50mm Summicron f/2
Tri-X
8" x 10" Ilford Multigrade IV RC Satin
Full Size: 90K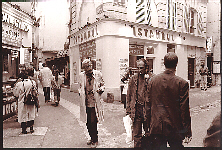 Street Corner in Paris
Paris - October, 1998
Leica M6 - 35mm Summicron f/2
Tri-X
6" x 9" Ilford Warmtone Glossy
Kodak Rapid Selenium Toner - 10 min 1:15 68F
Full Size: 80K