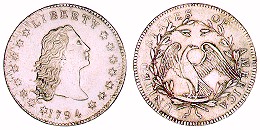 DUES


   Life Membership $250

   Regular Membership $25/year   Full membership. Members living in 
				 the Anchorage bowl area.
   Associate Membership $10/year Limited to members living outside 
				 of the Anchorage area.
   Senior/Disabled $10/year      Limited to members over 65 years of 
			         age or members with disabilities.
   YN (Junior) Membership $5/year Limited to members 17 years of age
				  or under.

To become a member with the Anchorage Coin Club, please mail a check to the address mentioned below and make your check payable to "Anchorage Coin Club" Enter the information below and we will start mailing the Club's Newsletter right away. To save costs, members not responding to renewal notices within 3 months will be considered inactive. The Anchorage Coin Club is a non-profit organization formed to provide information, education, and a meeting place for individuals having an interest in numismatics.
Correspondence Address: Anchorage Coin Club
                        P.O. Box 230169
                        Anchorage, Alaska 99523
E-mail Address:         coinclub@pobox.alaska.net