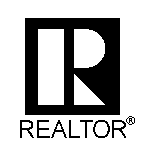 ---
The NATIONAL ASSOCIATION OF REALTORS, The Voice for Real Estate, is the nation's largest trade and professional association. Founded in 1908 by 120 people, the National Association presently serves nearly 750,000 members.
Membership is composed of residential and commercial REALTORS, who are brokers, salespeople, property managers, appraisers, counselors and others engaged in all aspects of the real estate industry. Members belong to one or more of some 1,700 local associations/boards and 54 state and territory associations of REALTORS. They are pledged to a strict Code of Ethics and Standards of Practice.


Working for America's property owners, the National Association provides a facility for professional development, research and exchange of information among its members and to the public and government for the purpose of preserving the free enterprise system and the right to own real property.

The term REALTOR is a registered collective membership mark that identifies a real estate professional who is a member of the NATIONAL ASSOCIATION OF REALTORS and subscribes to its strict Code of Ethics.
Marci Newman is a member of the National Board Of Realtors and of the Anchorage Board Of Realtors.
---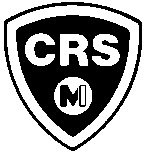 CRS - Certified Residential Specialist
Your residential transaction is one of the most important decisions you will ever make. The real estate sales associate you select can make a difference between confusion and smooth sailing. When you are buying or selling your property, or looking for answers to your questions, contact an expert. . .. . contact a CERTIFIED RESIDENTIAL SPECIALIST (CRS).
What Makes A CRS an Expert? EDUCATION EXPERIENCE PERFORMANCE DEDICATION
CRS's distinguish themselves from other sales associates because they have:
Membership in local Board, State Association and the National Association of Realtors
Completed Certified Residential Specialist (CRS) course series designed to help you successfully list and sell your residential property.
Demonstrated sales performance through the documented execution of residential sales transactions.
Why Should You Select A CRS?
Because you always insist on the best for yourself and your real estate transactions. Not many can make the claim of being a CRS. In fact, only 2% of all REALTORS and REALTOR-ASSOCIATES's possess the CRS designation. Select your real estate agent from the elite. select a CRS!
CRS's Have Proven Themselves As:
Residential Specialists, dedicated to superior service in your buying and selling needs.
Educated professionals with a desire to continue their education at higher levels.
Respected practitioners who are up-to-date on the latest techniques and trends affecting the residential real estate industry.
Local residential sales experts who know your market, and can provide better services through CRS referrals nationally.
Most Important
When you are working with a CRS-you are working with a specialist!
Your residential transactions deserve the care of
A CERTIFIED RESIDENTIAL SPECIALIST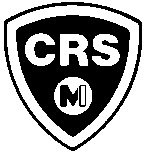 TRUST THE BEST - A CRS
Marci Newman has been certified by the National Association of Realtors as a CRS.
---

GRI - Graduate Realtors Institute
GRI is the symbol of the Graduate Realtors Institute professional designation series. The symbol is recognized nation wide. It shows clients that the holder has a solid grasp of real estate fundamentals. The program is the foundation for the National Association of Realtors (NAR) real estate advancement program.
GRI consists of three, five day programs, GRI I - Residential Real Estate, GRI II - Advanced Residential Real Estate, GRI III - Specialty Real Estate.
Marci Newman has been certified by the National Association of Realtors as a GRI.
---
For any additional information call Marci at (907)345-5666
Rev 12/24/97