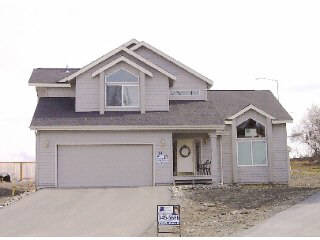 The home has been lived in less than 1 year. It was built in 2001 with many upgrades, in a great neighborhood, close to schools, soccer fields & golf driving range. It has been decorated & coordinated by an interior designer that you will enjoy. It is finished & ready for you now. The lot is very large & mostly back yard.
Approximately 2,160 Square feet Living area,
11,704 square foot lot
3 Bedroom, 2.5 Bath, 2 Car Garage
---
If interested in this property just fill out the following.
---
NOTE: ALL INFORMATION COLLECTED AT THIS WEB SITE IS KEPT STRICTLY CONFIDENTIAL AND IS NOT RELEASED TO ANY ORGANIZATION OR INDIVIDUAL.
---