,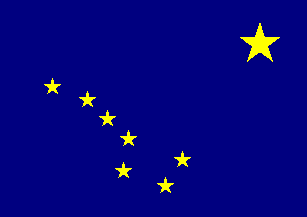 of Anchorage, Alaska
A gentle Community Service Organization

Quota International of Anchorage was chartered in 1952 and united business and executive women in a common goal of community service. Meetings are held the 1st and 3rd Thursdays of most months at Elmer's Pancake House and Restaurant, 711 East Fireweed Lane, Anchorage. Social from 6:00 -6:30 PM - followed by a no-host meal and a meeting or speaker.
Next scheduled meeting is Thursday, August 6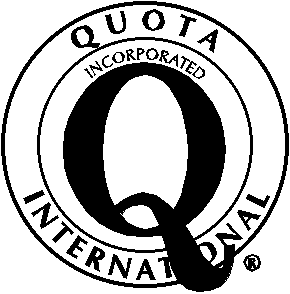 Anchorage Quotarians
...fund an annual scholarship for a deserving deaf student or a hearing student who plans to work with the deaf.


Brandon Tyrel Lee of Wrangell, Alaska.

Brandon plans to pursue a degree in secondary education with a major in Mathematics and minors in Art and Special Education at Western Montana College, Dillon, Montana.
...were instrumental in the selling of bricks for The Town Square, adjacent to the Perfoming Arts Center in downtown Anchorage. In 1997, Quotarians conducted tours of the Town Square flower beds.
Have you purchased your bedding plants yet for the 1998 "City of Flowers" program? Contact us about our special voucher sale, held in conjuction with Dimond Greenhouses.
...staff the t-shirt booth at the annual AWAIC Summer Solstice Festival in Town Square.

Stop by and see us the weekend of June 19-20.

AWAIC
...hold a dinner and provide an evening's entertainment for the students of The Alaska School for the Deaf and Hard of Hearing at one of the ARC's Living Centers.

...are raising funds to sponsor a hearing dog through the "Dogs for the Deaf" program
..assist Caption Alaska, Inc at screenings of Open Caption movies
Thanks to everyone who helped to make TITANIC such a rousing success the weekend on May 30-31, 1998. We will continue to post the times and dates for upcoming screenings.

Caption Alaska

...participated in the 1997 International Noise Awareness Day by distributing more than 1200 sets of ear plugs at an Anchorage ACES Professional Hockey game at the Sullivan Arena

League for the Hard of Hearing

1998-1999 Officers
President- Beth Izold

Vice President - Maxine Morgan

Secretery - Jill Graves

Treasurer - Marjory Bailey
Board of Directors
Emaline French, Lib Heafer, Vi Matz, Sue Lang


--COLOR-->

QUOTA COLLECT
QUENCH IN OUR HEARTS, O LORD, ALL FIRES OF SELFISHNESS

UNFOLD TO US THE JOYS OF TRUE FRIENDSHIP

OPEN OUR MINDS TO A BETTER UNDERSTANDING OF SERVICE

TEACH US THE REAL MEANING OF SHARING

AND HELP US TO HOLD HIGH THOSE PRINCIPLES OF QUOTA FOR WHICH WE STAND. AMEN!--COLOR-->





© 1998

qianchorage@geocities.com



---