Welcome to Cherry Cuddler's Colouring Books!

I have had these books since I was little. Miricle of miricals, I never did coulour most of the pages. It has been fun to go in and see how my colouring developed. I remember asking my mom to make copies of pages for me wheneer she went to work so I could colour them. I am so glad now. Now I have many pages theat you can take and print for yourself and colour them or use to make your own images to place on your web site. Please feel free to use them, but like with my free pics please don't register or copywright them.
Feel free<please> give a link back or tell your friends aout us! Or use my new banner!

http://www.alaska.net/~jnoble/minttulip/
---
Cilick on any of these books to get a peek at my colouring books. The last one down there I don't have a scan for, so just click on that link!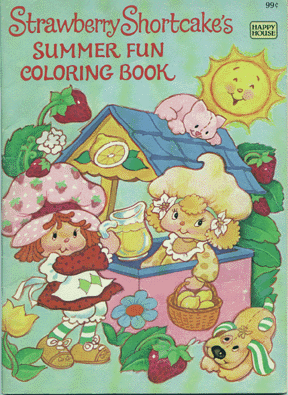 Strawberry's Summer Fun Coloring book by Happy House
---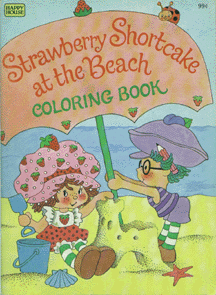 Strawberry at the Beach
---
Strawberry Shortcake Colouring Book