Food
---
In the mood to satisfy that sweet tooth? We have Wild Alaskan Berry Jams, Jellies, Honeys, and Syrups.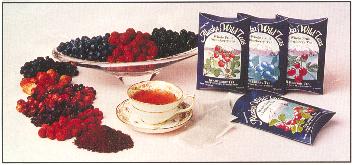 We also make Delicious Fudge Candies right here in our store!!!! For those cold, rainy days, we also have an Espresso Bar to help take "the chill off", and of course, our capacinnos, lattes, etc. are all made with Starbucks Coffee, as well as one of our own local coffee roasters, "Captainís Coffee".
While the ladies are shopping, the men enjoy watching an Alaskan Sportsfishing video and chomping on our hand dipped Alaskan Made Alaska Supreme Ice Cream. We offer banana splits, sundaes (from hot fudge to caramel, rasberry, pineapple) and mouth watering milk shakes & malts. Weíre the ONLY place south of Anchorage that serves this very special ice cream. Itís all natural and made with Alaskan Wild Berries. The latest flavor is called "Fireweed Honey", of course, made from Alaskaís own Fireweed Honey. Be careful, itís addictive.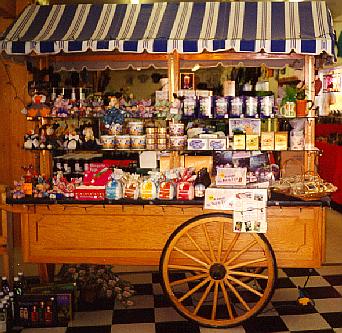 We also offer our special gourmet popcorn, made with macadamia nuts, pecans, walnuts, caramel peanuts, and coconut. We always have our favorite chocolate covered raisins, and our "Alaskan Pebbles" Jelly Beans.

---
Home Clothes Jewelry Art Furs

Salmon Syrups, Jams, Jellies, & Honey's Fudge