Canned Salmon
---
Alaska's great glacier-fed rivers produce the world's largest salmon. Each species of salmon produce the very best taste, consistency, & flavor. Canned especially for Tasty Delights from Alaska®™.
All of the different species of salmon listed below are fantastic eating. Each species has its own unique flavor and all are wonderful tasting, baked, broiled, stuffed, smoked, canned, etc. Although there are more species of the Pacific Salmon, such as the Chum and Pink, the ones we have listed below are by far the best tasting.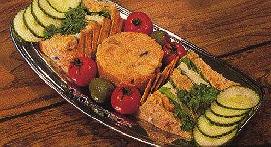 Assorted Gift Pack
Our assorted gift packs come with 1 can of Smoked Red, King, and Silver "Kippered" Salmon. Also included is 1 can of Smoked King Salmon "Squaw Candy" which is exclusive to our gift packs.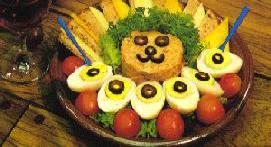 Gift Pack: $47.50 each
---
Our Smoked King Salmon is some of the finest in the land. Just open and serve for a delicious treat.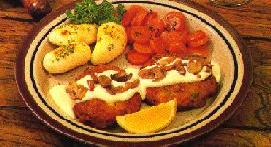 1/2 Lb. can
Smoked King Salmon: $9.50 each
Our succulent Red Salmon is wonderful for all party occasions. Ready to eat right out of the can.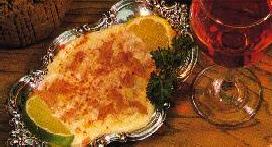 1/2 Lb. can
Smoked Red Salmon: $9.50 each
Treat yourself to some chips and dip made from our delicious Kippered Silver Salmon.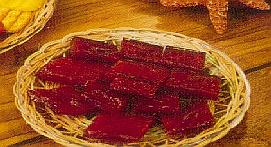 1/2 Lb. can
Smoked Silver Salmon Kippered: $8.50 each
To place an order, click Here.
---
Home Clothes Food Jewelry Art Furs

Syrups, Jams, Jellies, & Honey's Fudge