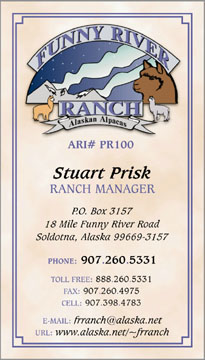 Home
Pictures
Products
Information
Links
LE FastCounter
E-Mail
frranch@alaska.net
Last Updated
9-18-2000
Funny River Ranch
Soldotna Alaska USA
We would like to welcome you to Funny River Ranch. Please take a virtual tour of our facilities while your here. You will find pictures of our animals and information on some of the services and products that we have available.
Our Ranch comprises some 40 acres located on the beautiful Kenai Peninsula just outside Soldotna Alaska. A peaceful setting in which to raise children, dogs, various barnyard fowl and and quality Huacaya Alpacas. Featuring sales of alpaca fiber, finished products, livestock, breeding and boarding.

Here is Althea as a baby.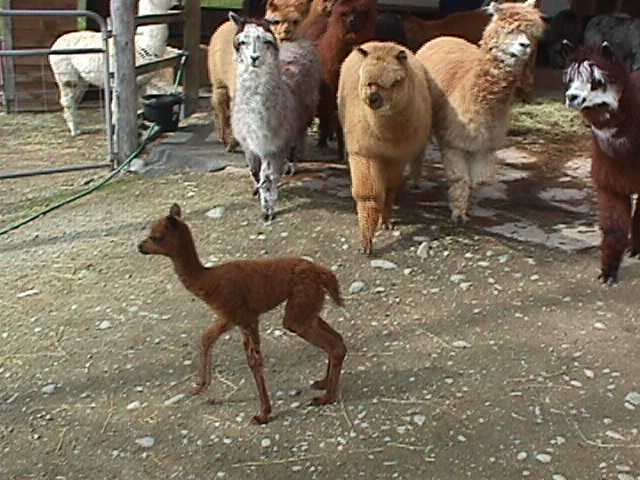 You can see more of our animals by following the link on the left to Pictures.