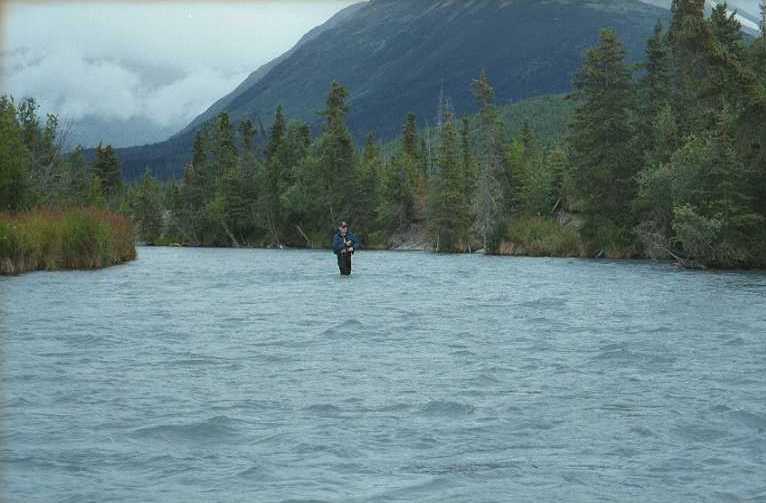 ---

My friend Jimmy and I have decided to try our luck down the first main side channel below the powerline. The water is higher than normal for this time of year but I feel that more water gives the dollys and rainbows an extra measure of comfort. They're not as spooked as they wait to pick up the loose eggs behind pairs of spawning red salmon. The trick to fishing egg patterns is to impart a natural drift so that the fly blends in with the steady procession of real salmon eggs that constitute the better part of the dolly varden and rainbow trout's diet during the period in which the salmon are spawning.


---
Pictures taken by Jimmy Harvey
Last updated on: Nov 21, 1999
Got any good fishing stories or questions about fishing in Alaska? I'd love to hear from you. Drop me a line.
Send mail to: Ernest Helton