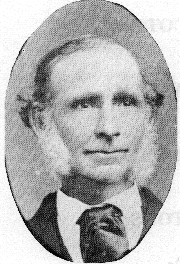 Thomas Cottam, Ann Howarth, Caroline Smith Ancestors, a book researched, compiled, edited and parts written by William Howard Thompson and published by the Thomas Cottam Family Organization 1987, all rights reserved.
The Coat of Arms above is from this book and the following quotations:
"Family tradition says we are descended from General Cotta of the Roman army, who came to England and stayed--a adding "m".
Origin of Cottam Name
"The Cottam family names is of English origin, particulary from Yorkshire and Lanchashire, however there was a "John De Cotum: ( a medieval spelling of the name) in Northumberland on the Scottish border as early as 1273 listed in the Hundred Rolls of that year. The name means from Coteham, the name of parishes in both Yorkshire and Lancshire. The family is also found in Fifeshire, Scotland in the 1600s, where for some reason most of them spelled it a 'Cotton'. "The Coat of Arms is Blazoned as 'Gules, a chevron between three cresents argent." (Joe T. Boyes, Heraldic Production Unlimited, PO Box 1592, Burbank, CA 91505)
"Others say it comes from Old Norse Cott - cottage; Danish Ham - Hamlet, or little cottage near the hammlet, one coming from there was from Cottam, or John of Cottam, and eventually John Cottam. There are four places named Cottam in England, all in the central area, which could add to either theory that it was Norwegian and Danish influence or from General Cotta who built roads there. (Cottam and Parry genealogy, GD F 1,036,668)"