Zip Rib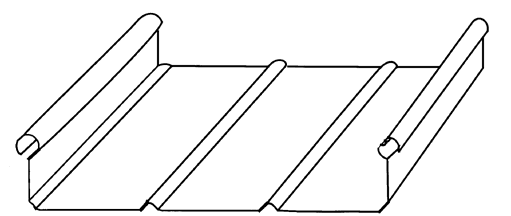 A structural architectural roofing panel
that is mechanically field seamed for weathered tightness
and resistance to wind uplift.
Meets UL580-class 90 and ASTM E1592 wind uplift requirements.
has been tested for air infiltration per ASTM E1680,
and water infiltration per ASTM E1646.
Can be installed over solid substrates or spaced support members
Integral ribs have a unique tubular design and two 3/8" ribs.
Preferred for high visibility applications with less likelihood
of oil canning than panels with wide flat areas.
Field seamed with a unique "zipper" tool that can operate
in both directions and can also "unzip."
Can be installed on pitches as low as 1/4"/12

Copyright 1999 BHP